The rape of people to 'cure' their sexual orientation is a barbaric crime that is all-too prevalent in South Africa. Moude Maodi-Swartz from lesbian, gay, bisexual and transgender (LGBT) well-being organisation OUT, said "corrective rape" – also referred to as curative or homophobic rape – is a hate crime.
"The common intended consequence of the rape is to enforce conformity with gender stereotypes," said Maodi-Swartz.
She explained that the perpetrator perceives their victim's sexual orientation as wrong or morally unacceptable. "These crimes are often gruesome and fatal," she added.
Victims of this hate crime include people who identify as lesbian, gay or transgender, with the majority of attacks targeting masculine black lesbian women, feminine gay men and transgender women, said Maodi-Swartz. "They do not conform to societal norms and are therefore seen as a threat to what is deemed normal.
"The highest number of reported hate crimes were against lesbian-identifying women; at least 30 lesbian women were raped and murdered in the past 15 years," she said.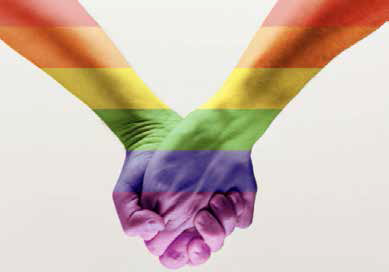 Dangers associated with "corrective rape"
Maodi-Swartz said the dangers associated with "corrective rape" can be external or internal.
She said internally, the victim can contract viruses or infections as perpetrators do not use protection in most "corrective rape" incidents.
"Should the survivor not seek medical treatment within 72 hours of exposure, they might be at a risk of contracting sexually transmitted diseases, infections or viruses," she explained.
Often, she said, survivors of "corrective rape" also suffer from mental health issues, such as post-traumatic stress disorder, anxiety and depression.
"The survivors often feel guilty and ashamed of the violation and do not seek support from family and friends because they fear rejection," she said.
Externally, Maodi-Swartz said although the hate crime might have been committed with the aim of transforming the individual's gender identity or sexual orientation, the act itself is committed with the intention of sending a broader message of disapproval to the specific community.
"This sends a message of fear and hostility which regresses the processes of acceptance and social inclusion," she said.
In the end, she said the hate crime sends out the message that lesbian, gay, bisexual, trans, intersex and queer people's lives do not matter. It also instils fear within the community.
OUT provides direct health services to the LGBT community, sex workers and intravenous drug users. 
People who need help or would like to report cases of "corrective rape" can send an email to
report@lovenothate.org.za or call OUT on
012 430 3272.
It is vital, however, that all cases are also reported to the police.