Sport, Arts

and

Culture
Sophiatown was a legendary cultural hub and the epicentre of politics, jazz and blues.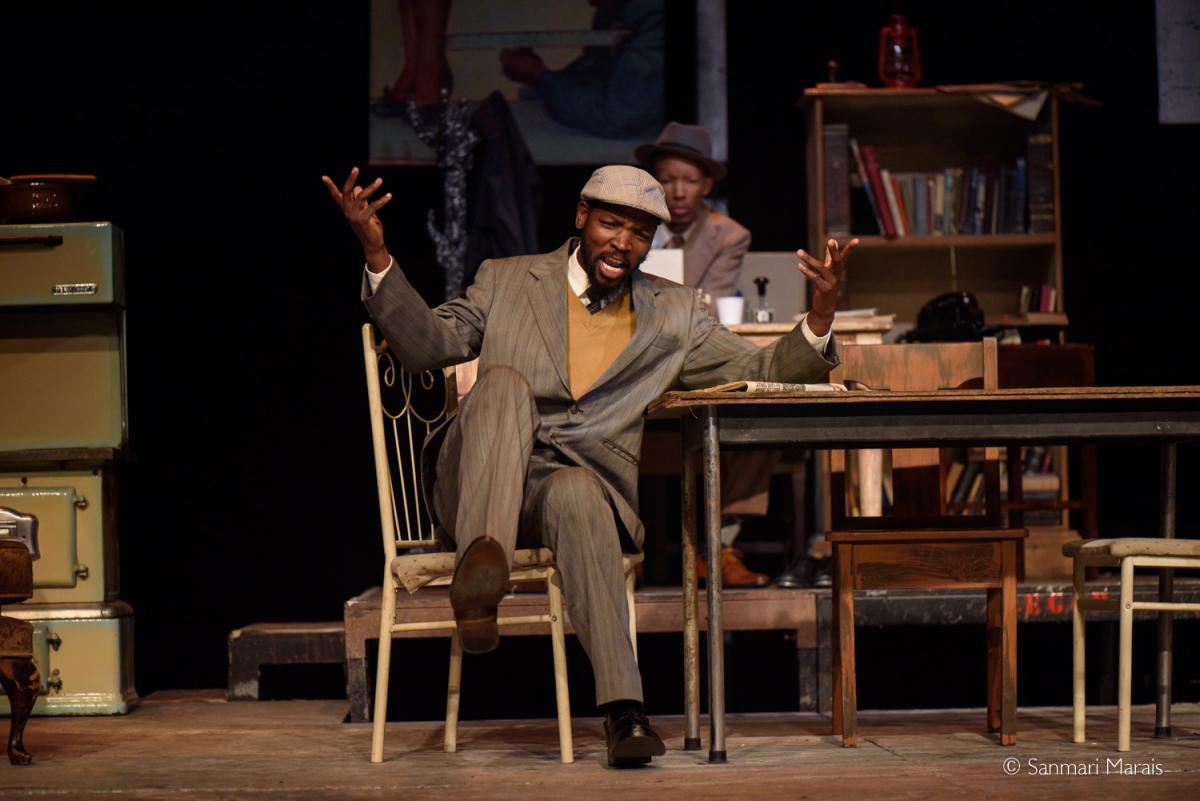 Fans of the acclaimed musical 'Sophiatown' are in for a treat this season as the play's revived version is being showcased at the South African State Theatre.
The memorable musical has been revitalised with a new young cast to delight today's audiences with its timeless music under the experienced eye of the State Theatre's multi-award winning artistic director, Aubrey Sekhabi.
The show features a stellar cast which includes Thabiso Tshabalala as Jakes, Caitlin Clerk as Ruth, Terrence Ignacious Ngwila as Mingus, Kenneth Mlambo as Fahfee, Simphiwe Ndlovu as Princess, Madge Kola as Mamariti, Zamah Ngubane as Lulu, and Bongani Masango as Charlie.
Sophiatown opened in grand "Kofifi" style on the 13 April and runs until 13 May. The State Theatre is the only theatre showing Sophiatown.
The musical was first staged last year. It is an imaginative reconstruction of an extraordinary story of journalists who set up house together and advertise for another housemate to come and live with them.
Despite the apartheid legislation they manage to obtain permission for a white Jewish woman to move in. This character is Ruth Golden who turns up with a suitcase on the Sophiatown doorstep, to be met by journalist Jakes. Ruth is said to go through challenges of integration.
The play will also take the audience through a musical journey with sounds of acapella harmony and original songs from Sophiatown or Kofifi as it was fondly known.
Despite the violence and poverty, Sophiatown was a legendary cultural hub and the epicentre of politics, jazz and blues.
It symbolised a society that allowed a freedom of action, association and expression, where people lived together in harmony, undivided by race or skin colour.
The existence of Sophiatown as a 'mixed' suburb was in direct contradiction to the apartheid policy of geographically separating people according to their skin colour. Its heyday finally ended when the authorities deliberately tore the area apart.
This vibrant community produced some of South Africa's most famous musicians, artists, writers, journalists and politicians as urban African culture formed during the repressive 1940s and 1950s.
Sekhabi is known for directing 'Kalushi -The Story of Solomon Mahlangu,' Rivonia Trial, Silent Voices, Marikana- The Musical, and the new 'Freedom' musical, to name just a few.  
Tickets can be purchased at Computicket for R110 and R100 for students. For group bookings, people can contact the State Theatre sales office on 012 392 4000.