South Africa is set for a massive boost in science with the recent announcement that the country – together with eight African partner nations – will host the majority of the Square Kilometre Array (SKA) telescope project.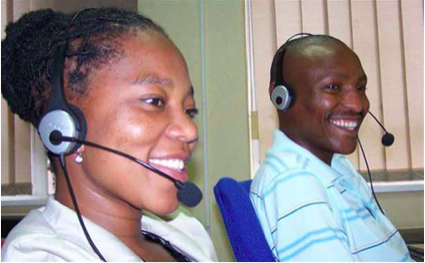 The call centre, which currently has a staff complement of four qualified attorneys and 18 paralegals, has been instrumental in ensuring that the poor and those living in rural areas are able to get legal advice.
The call centre gives advice on civil, family, labour and criminal matters. Cases that are more complex are referred to Justice Centres for further action and assistance.
Legal Aid SA spokesperson Mpho Phasha said call volumes to the line are expected to increase in the coming years as more people become aware of the service.
"Backed by a consistent public relations and marketing campaign, as well as improved operational efficiencies, we expect the call centre to maintain steady growth for years to come," he said.
Legal Aid Advice Line manager Andries Nthebe said call centre staff was being adjusted as required to meet the increased demand. "At the moment, we are able to service our clients more efficiently through a centralised call centre, which is open from 7am to 7pm."
Those who call in outside these times have the option of leaving a message with their telephone number so that they can be called back.
"Should there be a demand for assistance outside normal hours increase, we may have to extend our operations outside normal office hours," Nthebe added.
He said call centre staff resolved about 70 per cent of calls while the rest were referred to Justice Centres and other institutions.
"The Legal Aid Advice Line has greatly impacted the lives of the poor and vulnerable through the general advice services we offer. We are able to call the clients back and this means a significant reduction in the cost to them," explained Nthebe.
Clients also save on transport costs as they receive legal advice over the phone.
The Legal Aid Advice Line is primarily an outbound call centre, he added.
"With the launch of our new website www.legal-aid.co.za, we found that rather than seeking information on how to access our services, clients pose the actual legal questions they have on the web contact. The call centre staff respond to the questions and make follow-ups with the clients depending on the nature of the assistance required," Nthebe said.
*Nelisiwe Masina - Legal Aid South Africa
If you need legal help, call the Legal Aid Advice Line on 0800 110 110.