Sport, arts

&

culture
Anti-apartheid activist Ahmed Kathrada died on 28 March 2017 at the age of 87. He devoted his life to serving his country.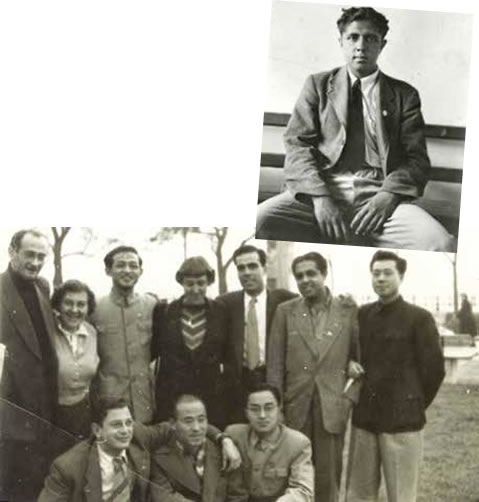 An activist to the end, Ahmed Kathrada has had an illustrious political career. He served between 1994 and 1999 as the parliamentary counsellor to the late President Nelson Mandela.
Kathrada was born on 21 August 1929 in rural Schweizer-Reneke in the North West.
At age of 12 Kathrada joined the Young Communist League. He was involved in the anti-war campaign of the Non-European United Front, was active against the Pegging Act (anti-Indian legislation) in 1941 and collected funds for the Bengal famine relief of 1943.
Kathrada who was 17 at the time also participated in the 1946 Passive Resistance Campaign led by the South African Indian Congress. He was part of 2 000 resisters, who were arrested and imprisoned for defying a law that discriminated against Indian South Africans.
Under the guidance of the Transvaal Indian Congress leader, Dr Yusuf Dadoo, Kathrada later befriended emerging ANC leaders such as Walter Sisulu, former President Nelson Mandela and Oliver Tambo.
In 1952, Kathrada was in a group of 20, including Mandela and Sisulu, who were sentenced to nine months in prison with hard labour, - suspended for two years, - for organising the Defiance Campaign against six unjust apartheid laws. In 1954, he was placed under restrictions by apartheid security police and was arrested several times for breaking defying his banning orders.
Treason Trial
In 1956, Kathrada was among the 156 Congress activists and leaders charged for High Treason. He went through the marathon Treason Trial until the acquittal of the last batch of the accused in March 1961. Even during the trial, he continued his political work. The regime restricted Kathrada to Johannesburg in 1957.
Going Underground
In 1961 Kathrada joined the Umkhonto we Sizwe (MK) he had already been a veteran of the struggle for 20 years
Kathrada soon realised that his aptitude lay in doing political work rather than in the military field. After consultation with close comrades, he terminated his membership of the Regional Command of MK during early 1962. Kathrada was also part of a small committee that was responsible for the transport and security of former President Mandela who was also operating underground. They made arrangements for President Mandela to illegally leave South Africa to canvass support from the newly independent African countries for both the ANC and MK.
On the 17th April 1963, Kathrada was instructed by the SACP to go underground and relocate to Liliesleaf Farm in Rivonia.
After a short spell at Liliesleaf, he moved to a garden cottage in Mountain View, a Johannesburg suburb.
Rivonia Trial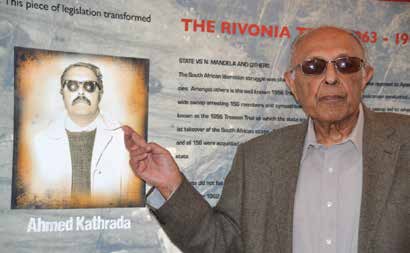 On the 11th of July 1963, Liliesleaf farm was raided, and Kathrada was arrested with all those who were present and held under the 90 days detention law. Thereafter, Kathrada was charged under the Sabotage Act, in what infamously became known as the Rivonia Trial.
In October 1963, eleven leading opponents of apartheid went on trial for their lives on charges of sabotage.
In November 1963 Kathrada along with Nelson Mandela, Walter Sisulu, Govan Mbeki, Raymond Mhlaba, Denis Goldberg, Elias Motsoaledi, Rusty Bernstein, James Kantor and Andrew Mlangeni appeared in the Pretoria Supreme Court charged on two counts of sabotage.  All ten accused pleaded not guilty to all charges.
Seven of the trialists were incarcerated on Robben Island Prison, and Goldberg was sent to Pretoria Central Prison because white prisoners were not allowed on Robben Island.
Life after Robben Island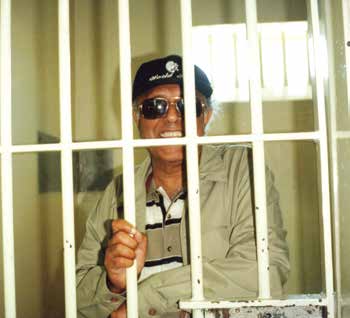 Kathrada spent over 26 years in prison, 18 of which were on Robben Island. While in prison, he obtained four university degrees, namely a BA (in History and Criminology), B Bibliography (in African Politics and Library Science), BA Honours (History) and BA Honours (African Politics).
In 1994, Kathrada was elected to Parliament and served as President Mandela's parliamentary counsellor. He was chairperson of the Robben Island Museum Council from 1997 until his term expired in 2006.
Building the ANC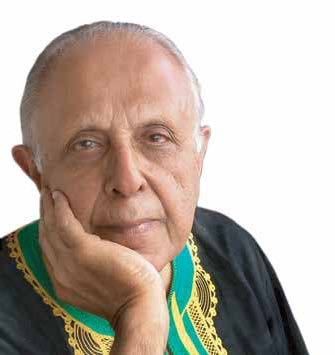 The ANC decided that the mainstay of its strategy during this time would be the re-establishment of the organisation in the country. This would entail building a mass organisation coupled with heightened mobilisation.
In 1991, at the first national conference since it's unbanning, the ANC elected Nelson Mandela as its president. Kathrada was elected as a member of the National Executive Committee and appointed as head of public relations.Kathrada was also involved in all the major events including the Groote Schuur Minute in May 1990, the establishment of the Convention for Democratic South Africa (CODESA) and its resumption, in the form of the Kempton Park Negotiations.
Ahmed Kathrada Foundation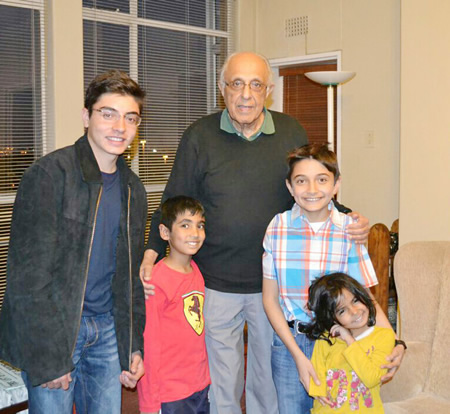 In 2008, the Ahmed Kathrada Foundation was launched with the aim of deepening non-racialism. Kathrada was an active participant in the foundation's work.
On March 4, Kathrada was hospitalised for surgery related to blood clotting on the brain. Kathrada passed away on March 28, at the age of 87.
He was buried at Westpark Cemetery in Johannesburg.  Kathrada is survived by his wife, Barbara Hogan, also an ANC stalwart and veteran, who once served as Minister of Public Enterprises.    
Information supplied by Ahmed Kathrada foundation