More houses for Kanana
More houses for Kanana
andile
Thu, 04/14/2016 - 14:07
Written by Albert Pule
Lizzie Nhlapo's dream has finally become a reality. The 69-year-old resident of Kanana in Hammanskraal, north of Pretoria, is one of the 500 residents who have benefited from a housing project of the Gauteng Department of Human Settlements.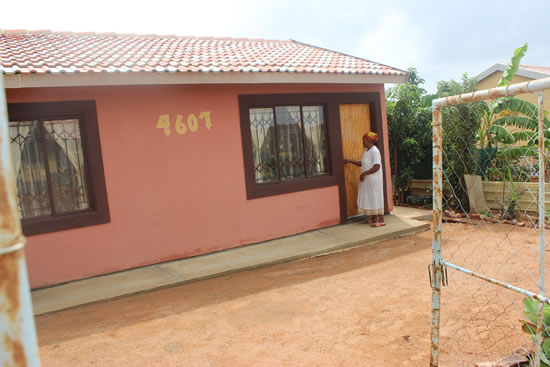 The housing project forms part of Ntirhisano, a Gauteng Provincial Government initiative that aims to improve government's service delivery and create a public service that is responsive to the needs of the people.
The project has not only brought much needed houses to the community, but has also created jobs for locals from Kanana. To date, 216 people have been employed. Of these, 80 are male, 22 are female and 114 are youth. Nhlapo is a pensioner who lives with two of her children and four grandchildren and uses her pension to support her family. She has lived in Hammanskraal since 2008, when she moved from Mpumalanga.
For many years Nhlapo dreamt of owning a house and in October last year she finally moved into her house. Before that she lived in a shack. Life was difficult because it was not built for all weather conditions. She said since moving into her house she no longer has to worry about rain or strong wind.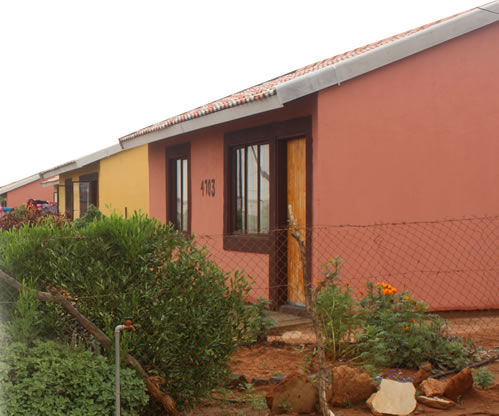 "There is a big difference, we are now able to cook, sleep and bath properly," she said, pointing to her new four roomed house. Nhlapo had praised the provincial government and said she hoped it continued changing the lives of residents in Gauteng.
"I want to thank our government and especially the Premier. I hope it does not end here with the people of Kanana, but that they (government) keep doing the same for other people as well."
Another beneficiary, Victoria Sepeng (39), lives in her new house with her two daughters and husband, less than one kilometre away from Nhlapo's house. Before moving into her new house, she was renting a backroom in Kanana with her family. She said the new house gives everyone, especially her daughters, some privacy.
"Life is better now that we all have our own space, the girls share their own bedroom and my husband and I occupy the other room," she said.
One of the things she enjoys most about her new house is being able to bath in a proper bathroom and having warm water in the tap consistently.