South Africa has made significant strides in expanding access and improving the quality of health services, promoting healthy lifestyles and building a strong public health sector over the past year.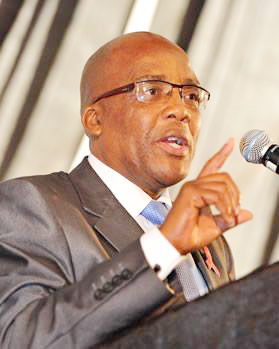 Health Minister Dr Aaron Motsoaledi said South Africans now live longer, with a life expectancy of 62.9 years, which is an improvement from 54 years in 2006.
"This can largely be attributed to our success in managing HIV and Aids and Tuberculosis (TB)," the Minister said.
He added that progress has also been made in reducing maternal deaths.
The Minister said mother-to-child transmission of HIV has been reduced from 70 000 babies born HIV-positive in 2004 to less than 7 000 in 2015.
However, he expressed concern over the number of new HIV infections in adolescent girls and young women aged 15 to 24 years, which remains high at 1 986 per week.
"Much-needed interventions currently underway include a multi-pronged communication campaign,  and improvement of socio-economic factors that enhance the vulnerability of girls and young women and predispose them to risky sexual behaviour."