Educators are teaching the business of business
Educators are teaching the business of business
lebang
Tue, 04/25/2017 - 10:13
Written by Stephen Timm
Being an entrepreneur takes courage and skills but can be a viable employment option for school leavers, which is why educators are working on strengthening entrepreneurship and business-skills training.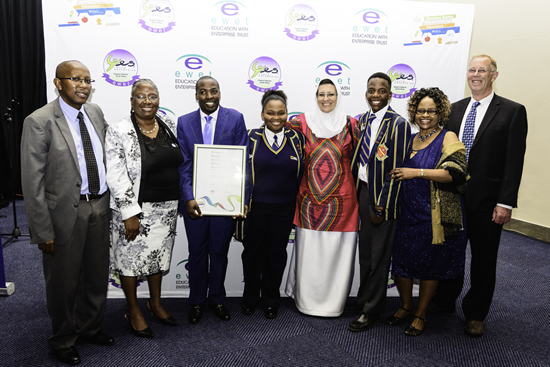 The Department of Basic Education is engaging with various stakeholders to develop an innovative teacher training model to enable educators to teach entrepreneurship.
The training programme, which is part of a drive to boost entrepreneurship training at schools, is expected to be piloted in the second half of this year, the department's spokesman Elijah Mhlanga said.
He added that the department is also developing an information communication technology (ICT) application for learners, which it plans to pilot in the middle of next year.
The government wants to strengthen entrepreneurship training at schools. In March Deputy President Cyril Ramaphosa told the Global Entrepreneurship Congress in Johannesburg that learners must be able to leave school appreciating that entrepreneurship can be a viable career option.
Entrepreneurship is already included in the National Curriculum Statement and Mhlanga said the department is involved with various stakeholders in industry to promote entrepreneurship in schools.
He said exemplar lesson plans on entrepreneurship had been developed by provincial, district subject advisors and teachers in collaboration with the Financial Services Board. 
Copies of these were sent to all teachers who offer economic and management sciences for Grades 7 to 9. 
The lesson plans focus on all aspects of entrepreneurship and prepare the learners to host their own entrepreneurial activities. Learners are encouraged to contribute a percentage of their profits towards a school legacy project.
Schools and learners are also encouraged to participate in entrepreneurship competitions and programmes through extra-curricular activities offered by nongovernmental organisations and industry role players.
The National Subject Committee, comprising economic and management sciences, economics,
accounting and business studies subject specialists, supports the implementation of entrepreneurship activities at provincial, district and school levels.
The department is also working with a range of partners to strengthen awareness. These include a cinema initiative and competition run by Primestars Marketing, a business competition run by Education With Enterprise Trust and an environmental schools programme run by the Foundation of
Environmental Education.   
Contact person: Elijah Mhlanga
Department of Basic Education spokesperson
Tel: 012 357 3773