Helping women farmers prosper
Helping women farmers prosper
Joy
Wed, 07/25/2018 - 10:43
Written by Dale Hes
The project has allowed more women to participate in projects in their communities while building their knowledge and a pathway out of poverty.
The chances of climate change affecting farming methods of rural female farmers in the uMgungundlovu District Municipality in KwaZulu-Natal will be  slim thanks to a project implemented by the South African National Biodiversity Institute (SANBI) and the University of KwaZulu-Natal.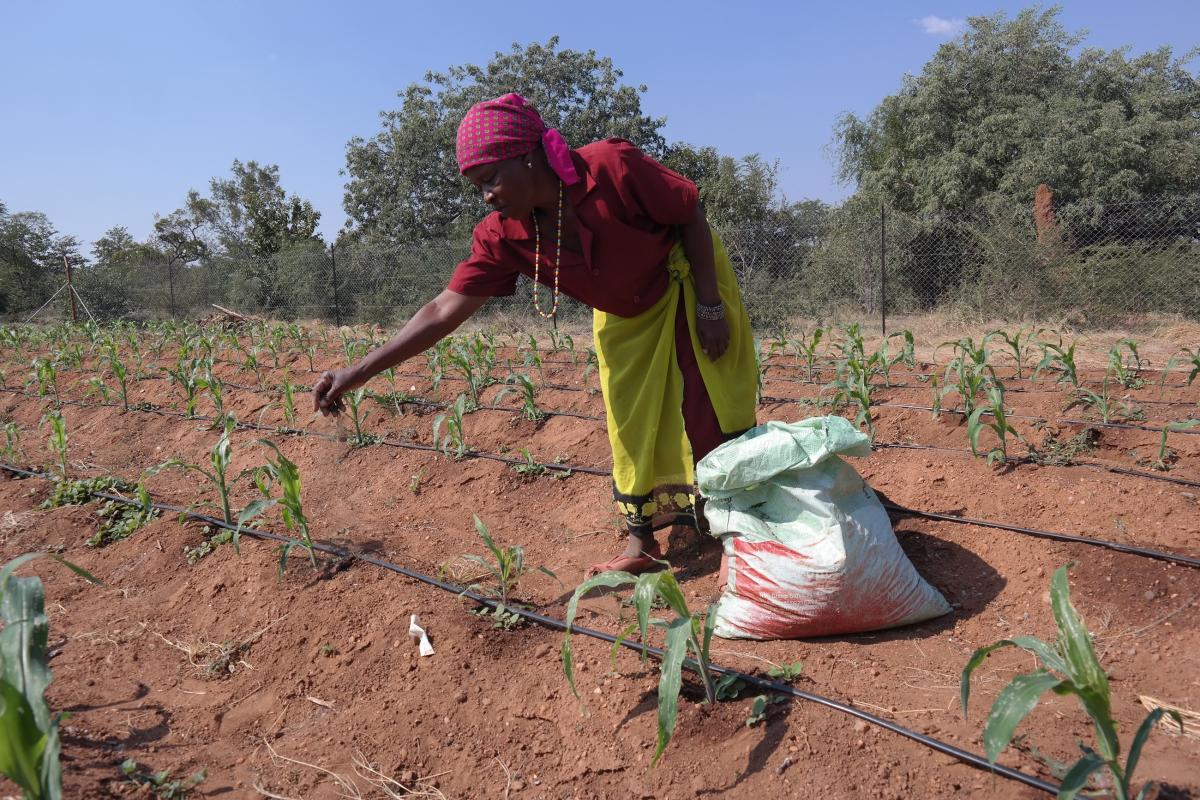 The uMgeni Resilience Project is a R102 million project which falls under the Adaptation Fund – an initiative which seeks to assist communities to deal with climate change. The project has changed the way these women go about their activities by encouraging the use of climate resilient crops, organic fertilisers and new ploughing methods.
Matu Gwala received assistance from the uMgeni Resilience Project after struggling to farm her crop due to unpredictable climate events such as heavy rains and drought.
She said that the project allowed her to grow more climate-resilient produce, sell it and make a profit.
" I managed to buy furniture for my house and invested some of the money for my children's school fees," said Gwala.
Another farmer, Winnet Dhladhla, had previously used an incorrect planting method where she planted her crops too close together. With the problem sorted out, she was able to make a  profit from her potatoes and from mealies that she grows.
"This has allowed me to feed my family and also make some money on the side," Dhladhla said.
There are currently about 380 women farmers benefitting from this project in the province.
SANBI's strategic grants manager, Michael Jennings, said that the project seeks to address the hurdles faced by women farmers.
"The project recognises that women usually do not own assets nor have the opportunity to participate meaningfully in projects due to exclusive local institutions and social norms. It seeks to empower women through an approach focused on engagement, capacity development and access to markets," said Jennings.
The project has allowed more women to participate in projects in their communities, while building their knowledge and capacity to make their own decisions and chart their own pathways out of poverty.
"Part of this includes training them on organising,  setting up of co-operatives and managing such co-operatives. It also includes learning about climate smart practices that lead to increased production. Through investments in infrastructure such as community gardens, irrigation tunnels, and other equipment, the project has empowered women to own resources and assets," Jennings explained.