What you should know about Level 2
What you should know about Level 2
Ursula
Fri, 08/28/2020 - 12:02
Written by: Allison Cooper
While citizens have a lot more freedom now that the country has moved to coronavirus (COVID-19) alert Level 2, social distancing must be observed, masks must be worn and care must be taken to protect the elderly and those with underlying conditions. 
"All indications are that South Africa has reached the peak and moved beyond the inflection point of the curve," said President Cyril Ramaphosa when he announced the move to Level 2 recently.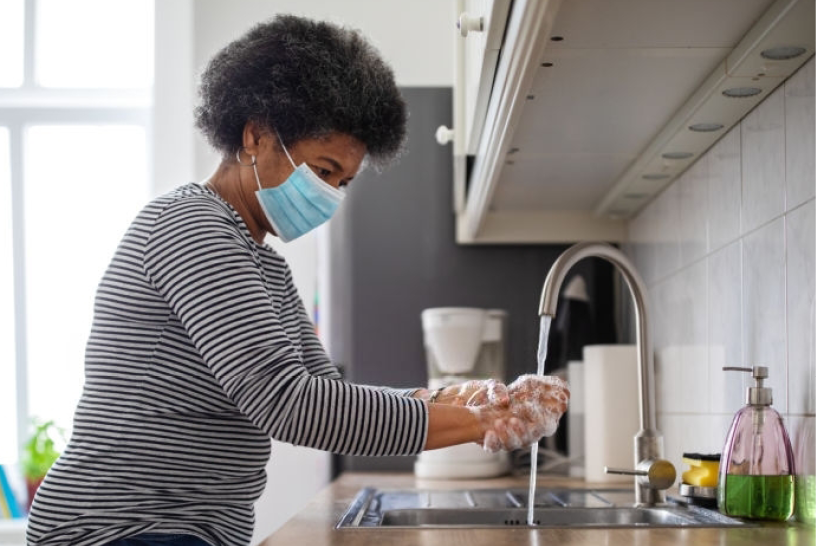 He explained that the number of new confirmed cases has dropped from a peak of over 12 000 a day to an average of around 5 000 a day.
In addition, the recovery rate is 80 percent; the number of active cases is declining daily; fewer people are presenting with symptoms at health facilities and requiring admission to hospital; and the demand for COVID-19 tests has dropped.
The Minister of Cooperative Governance and Traditional Affairs, Dr Nkosazana Dlamini-Zuma, recently briefed the nation on Level 2 regulations.
"When we open the economy, it doesn't mean the risk is lower. We are trying to balance livelihoods. The virus does not move, people move the virus.
"We must ensure that we keep to the health protocols. If we don't, we will see the next wave of infections which we would like to avoid," she said.
Permitted under Level 2 
The Minister said that the following is allowed, with the appropriate health and safety protocols in place:
Visiting family and friends. 
Social events at homes (maximum of 10 visitors at a time).
Gyms and fitness centres (maximum of 50 people at a time).
Tobacco sales.
The sale of alcohol, by licensed premises for off-site consumption, from 9am to 5pm, Mondays to Thursdays.
The sale of alcohol, at restaurants, bars and taverns, daily until 10pm.
You can travel across provinces.
Accommodation, hospitality venues and tours.
Gatherings, including funerals, weddings and religious events (maximum 50 people).
Cinemas (maximum 50 people). Tickets must be bought via a booking system.
Theatres, concerts and live performances (maximum 50 people).
Casinos (maximum 50 percent of floor space, with 1.5 metre social distancing).
Auctions.
Professional and non-professional sports matches, authorised by the relevant sporting body, (no spectators allowed).
Concerts and entertainment events (maximum 50 people).
Events at function venues (maximum 50 people).
The following places are now open to the public: Sports grounds and fields; public swimming pools (maximum 50 people); beaches and public parks; and museums, galleries, libraries and archives.
Personal care services, including hairdressing, beauty treatments, make-up and nail salons and piercing and tattoo parlours.
What's not allowed?
Curfew remains in place between 10pm and 4am, except where a person has a permit or is attending to a security or medical emergency.
International travel.
No gatherings of more than 50 people.
Night vigils are not allowed.
Nightclubs remain closed.
No international sporting events.
Male and female initiation practices are prohibited.
All visits by members of the public to correctional centres; remand detention facilities; police holding cells; military detention facilities; health establishments and facilities, except to receive treatment or medication; and older persons' residential facilities are prohibited.
A person may not be evicted from his or her land or home or have his or her place of residence demolished for the duration of the national state of disaster, unless granted by a competent court.
"We continue to encourage people to stay at home if they can and, if possible, to work from home, especially if they are over the age of 60 or have underlying conditions.
"To keep the remaining restrictions in place and to maintain some of the essential elements of our health response, it is necessary that we extend the national state of disaster once again until 15 September 2020," the President said.
Government will also strengthen its efforts to enforce health and safety measures in the workplace and retail stores and on public transport, to protect workers and commuters and create a safe environment for businesses to operate.
"Let us continue to exercise the greatest caution and care, and remain ever-vigilant. Let us continue to stand united in our determination to defeat this virus. Let us press forward – one nation, resolute, hopeful and courageous," the President said.