Rebuilding the South African economy 
Rebuilding the South African economy 
Joy
Wed, 11/25/2020 - 09:43
Written by Dale Hes
As government moves rapidly to address the country's economic recovery, the President has urged people to follow all COVID-19 health and safety protocols.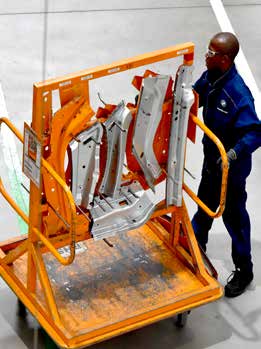 The Coronavirus Disease (COVID-19) outbreak has had a significant impact on our economy and on the lives of millions of South Africans. But now, with a vaccine closer to reality and government developing a comprehensive economic recovery plan, the focus is on emerging from this time of hardship.  
President Cyril Ramaphosa's recent address to the nation showed that government is committed to opening up and rebuilding the economy, while at the same time preventing a significant spike in COVID-19 infections. 
Caution still required from South Africans
While most lockdown restrictions have now been lifted and the number of new infections and hospitalisations has stabilised, President Ramaphosa warned that South Africans still need to protect themselves to prevent a second wave. 
"Many countries are in the midst of a second wave of infections, which has often been more severe than the first. COVID-19 is far from over," he said.
President Ramaphosa said that South Africans need to be especially careful as the festive season nears. 
"Of course, with the festive season approaching, it is understandable that we will want to be with family and friends. It has been a stressful and traumatic year. We want to socialise and connect with each other. But this doesn't mean we should let our guard down. We must remember that every additional person we come into contact with increases the chances of transmission."
President Ramaphosa stressed the importance of washing hands, wearing a mask and social distancing.
Interventions to deal with hotspots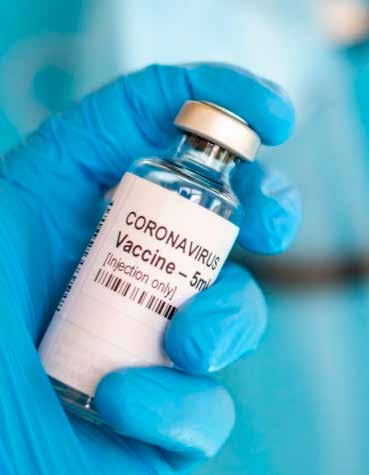 The Eastern Cape is an area of concern for government, with cases in the province rising, indicating a possible second wave of infections.
The President said that to deal with surges in infections, government is implementing a resurgence plan in partnership with the World Health Organisation.  
"Interventions include primary healthcare outreach teams to intensify contact tracing, daily community mobilisation, ensuring the readiness of health facilities and being ready to respond to possible cluster outbreaks."
Government has also harnessed the use of technology to provide South Africans with the information they need to protect themselves from the virus. 
"I call on each of you to join the 700 000 South Africans who have downloaded the COVID Alert SA mobile app. The COVID Alert app can notify you if you have been exposed to the virus – whether it is in a taxi, a shopping mall or a social gathering – and it does so without sharing your location or any personal information," President Ramaphosa explained, pointing out that the app is free. 
"By downloading the app, you help to make the virus visible and break the chain of transmission. We would like to appeal to all organisations to encourage their staff and visitors to download the app when they enter their offices, shops, schools, universities and other enclosed spaces."
Coming closer to a vaccine
The development of an effective COVID-19 vaccine will be one of the biggest milestones in fighting the disease. 
President Ramaphosa said that it was highly encouraging that vaccines are now close to becoming a reality, with research suggesting that some may be more than 90% effective. He stressed that South Africa is working hand-in-hand with pharmaceutical companies to make millions of vaccine doses available in our country. 
"One of the leading pharmaceutical companies in the world, Johnson & Johnson, has entered into a preliminary agreement with a local company, Aspen Pharmacare, to manufacture and package its candidate vaccine. Aspen has capacity to manufacture 300 million doses of the candidate vaccine at its Nelson Mandela Bay plant. This is a life-saving medical product that will be needed across the world, which will be manufactured by South African workers."
Accelerating economic recovery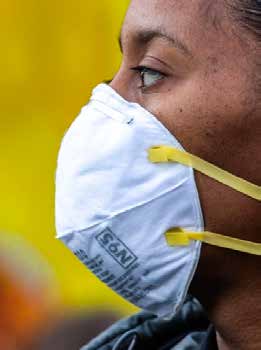 Government provided emergency relief to millions of South Africans during the pandemic, and now the focus is shifting towards widespread economic recovery, through the Economic Reconstruction and Recovery Plan. 
"As our economy has been steadily opening up and restrictions on movement and activity have been eased, we have been able to turn our attention from these emergency measures towards an ambitious plan of economic reconstruction," President Ramaphosa said. 
Priorities for the economic recovery plan include infrastructure development, drives to attract investment, growth of small businesses, expanding public works programmes and fighting crime and corruption.
"As we transition to a new phase in our response, the only way forward is a rapid and sustained economic recovery. We are focusing relentlessly on the implementation of our plan, pursuing a few priorities with the highest impact and ensuring that we deliver on these."