GBV support for the deaf community
GBV support for the deaf community
Bathandwa
Thu, 07/08/2021 - 21:57
Written by More Matshediso
Gender-based violence (GBV) survivors in the deaf community often face difficulties when trying to access help due to the language barrier they encounter.
Many frontline workers who aid GBV survivors do not understand South African Sign Language (SASL) – the language used by the deaf community.
To address this challenge, the NEEMA Foundation for the Deaf is working with the National Development Agency (NDA).
Foundation Chairperson Cebisile Ndebele says in many cases, members of the deaf community are not adequately assisted at police stations.
"We have been engaging with the South African Police Service (SAPS) in this regard. Some of the stations are starting to integrate SASL interpreters and some police officers attend SASL classes. However, we are still at the early stages of this initiative."
The foundation's efforts are in line with the NDA's vision of strengthening families and preventing social crime.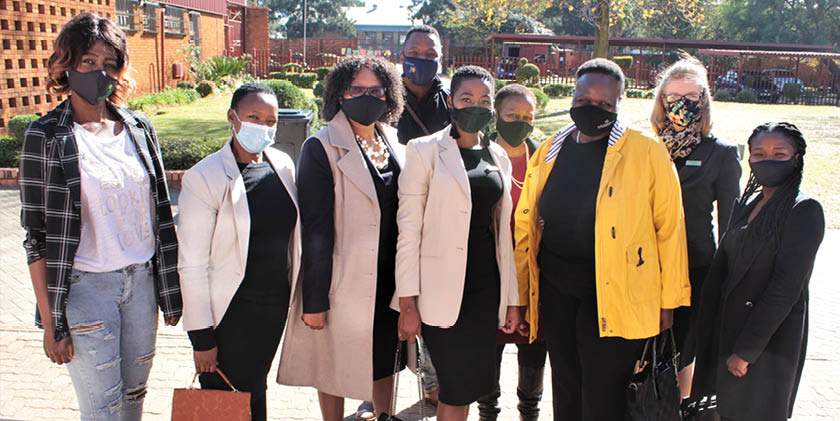 "We respond to challenges faced by the deaf community through Family Support and Gender-based Violence Workshops, which are funded by the NDA," explains Ndebele.
Raising awareness
Ndebele says a lot more needs to be done to assist this vulnerable group.
"Most deaf children are born to hearing parents. In some instances, communication in the home becomes a huge issue when children start having normal teenage behavioural issues. This causes tension at home and is a great source of teenage depression," she says.
The foundation brings social workers, counsellors, SAPS, National Prosecuting Authority, Department of Basic Education and other stakeholders together to talk to parents and deaf learners about issues affecting them.
They also open cases for investigation and get councillors to intervene, where necessary.
The foundation targets women, youth and children because they are generally vulnerable, especially if they are deaf or hard-of-hearing.
"They are faced with enormous challenges, including attaining an education, starting a business or obtaining employment. This prevents their economic and social independence," says Ndebele. 
For more information on the GBV workshops, email info@foundationneema.org or send a WhatsApp to 065 513 9731.