September is yet another important period on our national calendar because it is Heritage Month. Coming out of the long and cold winter months, this is usually a much-awaited month of the spring rejuvenation not only of the fauna and flora, but to mankind as well. It is a time for all of us to find opportunities to be in touch with our natural landscape, explore and enjoy its beauty, harmony and tranquillity, a time for reflection and introspection about our heritage and life in general.
The 20 Years of Freedom that we are celebrating as a nation this year bear profound resonance in the heritage and tourism sector as well. In the past 20 years we have been able to reclaim our dignity as people, our culture, including languages and beliefs, history, both local and national and celebrate all people of our nation; women, men, renowned heroes, ordinary people and all formations which have an indelible footprint in our history.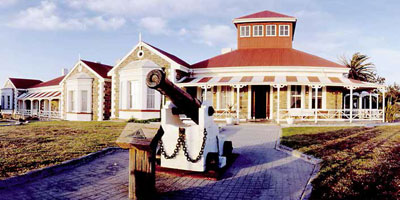 Our freedom enables all of us to traverse and explore all the corners of this beautiful land without let or hindrance of separate amenities as was the case during the previous era. Today all our artefacts, important ancestral sites and shrines have been turned from objects of scorn to sources of inspiration, awe-inspiring mirrors of our past and important guides to a brighter future. With iconic attractions such as Robben Island, Union Buildings, Apartheid Museum and Hector Peterson Memorial to name a few, we have turned the symbols of oppression to symbols of hope for a new non-racial and democratic society. All these aspirations of our new nation are captured and protected in one of our most important heritage documents, the first democratic Constitution of this nation, which is held in highest regard across many nations.
This month is therefore a period of reflection about our history, culture and heritage. It is a period which reminds us about the importance of reaching out and learning other cultures and languages, so as to enhance common understanding, cooperation, tolerance and eventually the social cohesion that we need as a nation.
September is also Tourism Month and we have to make this as meaningful as possible by making our own contributions as individuals. Certainly there is no better way to do this than by being part of the enthusiastic Sho't Left campaign and exploring the beauty that our magnificent country offers. With its usually pleasant climate and pristine natural beauty, South African's heritage and tourism sector is unique, which is why it continues to be a compelling source of attraction for tourists from all the corners of the world.
During the State of the Nation address, I said: "Despite tough global trading conditions in its traditional markets, South Africa's tourism sector continued to show positive growth in 2013, reaching a record high of 9,6 million international tourist arrivals.
"People love our country and continue to visit South Africa. We have set a target to increase the number of foreign visitor arrivals to more than 15 million annually by 2017. We are also looking at increasing the contribution of tourism to the country's revenue to more than R125 billion by 2017."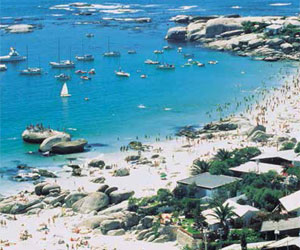 Also of significance is the industry's resilience during the global economic downturn. Building from the legacy of 2010 FIFA World Cup, we must continue to unlock the economic potential of our heritage and tourism sectors. As indicated, the success of our tourism strategy starts with us. A tourist does not always have to be from outside our country; we can all be sightseers starting from our localities. We should lead throngs of tourists who flock into our country by exploring our own country as well. Tourism is an important sector in our economy and has the unique potential to showcase our culture, hospitality and investment opportunities in our country. Together with the green economy, it is one of the six job drivers identified in our New Growth Path. Other job drivers are infrastructure development, agriculture, mining and beneficiation, and manufacturing. Government has singled out these for a special focus as part of the campaign against poverty, inequality and unemployment. It is for this reason that our government is investing in growing this sector, which carries enormous potential for both urban and rural areas alike.
Part of government's strategy is to support small businesses in the tourism sector, including with the marketing of their products. Cultural heritage tourism provides rare opportunities for a wide range of SMMEs in the arts and craft industries, heritage sites and cultural festivals. This sector is pivotal in transforming the economic ownership patterns in this country to include the previously marginalised people. Tourist arrivals to South Africa in 2013 showed steady growth and we are expecting that this year the industry will increase on the 9,5 per cent contribution that the industry made to the GDP. With global uncertainties such as the recent outbreak of the deadly Ebola virus in some parts of West Africa, government reassures the nation of its alertness at all ports of entry for surveillance for viral hemorrhagic fevers.
Clearly our tourism strategy is proving to be successful and this must be commended. We also acknowledge the contribution of all South Africans, as we all play a role, through our hospitality and Ubuntu, in making tourists feel welcome in our beautiful country. All South Africans, especially those who travel overseas regularly must take the opportunity to market South Africa, radiate and extol the virtues of our peaceful land. All South Africans are ambassadors of brand South Africa. It is important that we always remember that and promote our country at every available opportunity so that we boost our tourism sector and promote the creation of much-needed jobs in our country, especially among the youth.
Finally, let us welcome our guests and enjoy the excitement of this month!
Jacob G Zuma
President of the Republic of South Africa