Union Buildings

August is Women's Month, a time for us to celebrate and acknowledge the extraordinary contribution women made to the struggle of the South African people for liberation.
More than 20 000 women marched to the Union Buildings on 9 August 1956 in protest against the extension of Pass Laws to women.
Because of this and many other contributions to the liberation of women, many women are excelling today in sectors that were traditionally reserved for and occupied by men. Women are now taking their rightful and equal place and occupying positions of authority and significant responsibility.
We celebrate the hundreds of women who are building communities and moving our country forward through art, education, agriculture, science and technology and politics, to name but a few areas of achievement and positive impact on our society.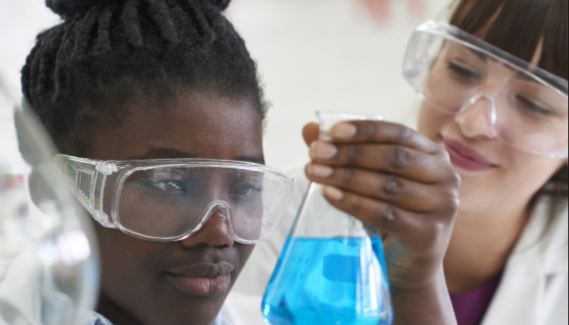 Women's Month is a time for us to celebrate these achievements and learn from the hardships of these and many more women.
As a country we have made many strides in empowering women, although much more still needs to be done.
For the first time since 1994, the Cabinet of the 6th Administration has women occupying 50 percent of the positions. This is a milestone that has placed this country among 11 countries in the world that have done the same.
Prior to 1994, South Africa had only one female judge, while today women judges make up almost 28 percent of the judiciary. Thirty-six percent of the seats in South Africa's superior courts are occupied by women.
When it comes to equality in the workplace, government leads the way. Women make up almost 40 percent of senior management in the public service and, overall, women comprise over 50 percent of employees in the public service.
As we celebrate these achievements, we must be conscious of that the struggle for the emancipation of women and the achievement of meaningful gender equality continues.
We must all ensure that women continue to be affirmed and enjoy rights that are afforded to them by the Constitution.
The discourse of human rights in South Africa encompasses a wide range of entitlements that need to be afforded to all citizens.
These include the rights that still need to be afforded to women due to the continuous discrimination which particularly affect women in society.
The rights of women in South Africa are also given effect through the Bill of Rights (Chapter 2 of the Constitution).
Apart from this, Section 9 of the Constitution further provides a similar aspiration and in particular, it expresses that women and men should not be "unfairly discriminated directly or indirectly against anyone on one or more grounds, including race, gender, sex, pregnancy, marital status, ethnic or social origin, colour, sexual orientation, age, disability, religion, conscience, belief, culture, language and birth".
The history of women's rights in South Africa spans over decades, arising from organised movements of women who sought to challenge injustices that have a particular negative impact on women.
This Women's Day, as we celebrate our achievements, as we recognise our many challenges, let us reaffirm our determination, together, as women and men, to build a non-sexist South Africa.
The liberation of women must be accompanied by our empowerment of men, young and old, to shake off the oppressive bonds of patriarchy.
Across our society, in towns small and cities large, in homes, in schools, in colleges and universities, in our streets, our parks and open spaces, a war is being waged against women.
Gender-Based Violence and Femicide (GBVF) continues to be a big problem in our society. With an aim of curbing this, an Interim GBV and Femicide Steering Committee was set up as a result of the GBV Summit held last year.
The committee consists of Government departments, Civil Society Organisations that represents networks or coalitions and Intergovernmental organisations.
The committee is working under tight deadlines given by the Summit to develop the National Strategic Plan (NSP) which must be integrated within the 2019−2024 Medium Term  Strategic Framework and appoint the GBVF Council by September 2019.
The struggle against GBVF must not be left to government alone it must be embraced by all South Africans – men, in particular.
Building a credible society where women feel safe and are afforded the necessary opportunities to progress is in all our hands.
When women are free, we are all free.   
Malibongwe!