A self-confessed but reformed perpetrator of domestic violence, Patrick Shai is taking action to say enough with the abuse and killings.
Shai established a men's social movement called Khuluma Ndoda in 2005. It is a behaviour change initiative that offers social wellness programmes designed to empower men in the fight against gender violence, domestic violence and femicide.
The programme was established to create a platform for men to engage and formulate responsive interventions to reduce acts of violence against women, children and the vulnerable people.
"For many years, violence against women was kept under the carpet. Families knew about it. Communities knew about it. Friends knew about it. Yet there was silence when women were assaulted. I needed society to open up and talk about the violations of the rights of women," said Shai.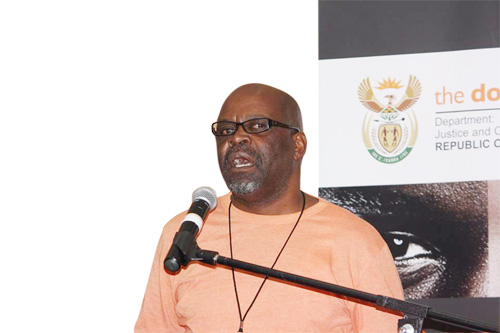 He said the main idea of the movement is to mobilise men and boys to learn to resolve problems without violence, and to respect and protect women and children.
Most importantly, Shai said the movement assists men who are in conflict with their partners.
"We resolve and harmonise relationships. We hold the view that sound, violence-free families are the foundation upon which personal growth can be built. Prosperous economies survive because they are driven by stable families," he said.
Currently, the non-profit organisation has only three people working for it, with Shai's family pitching in and doing much of the work. "This is because it is difficult for people to commit their time and services for free. We have not received any funding from government," he said.
"I would welcome people who want to join Khuluma Ndoda on voluntary basis, especially in the areas of counselling, human resources management, fundraising, public relations, project management, creative writing, marketing and publicity. We need committed people who want to help in eradicating GBVF," said Shai.
His message for men who are still abusing women is that they should think about how they would feel if their sisters or loved ones came home with injuries, were raped or were killed.
"You know it is not right to beat up a woman. You know it is not right to rape a woman. You know it is not right to kill a woman. Why do you continue to do to others what you wouldn't want done to you?" he asked.
He encouraged men who need help with behavioural change to seek professional assistance or to send an email to info@khulumandoda.org