Choral music may not be as profitable and popular as other music genres in South Africa, but it is part of Mbuso Ndlovu's cultural identity and a ticket to the world.
Ndlovu is a naturally talented musician with about a decade of experience in the performing arts industry. He has now added a new title to his name after being selected as one of the adjudicators for the World Choir Games that took place in Pretoria from 4-14 July.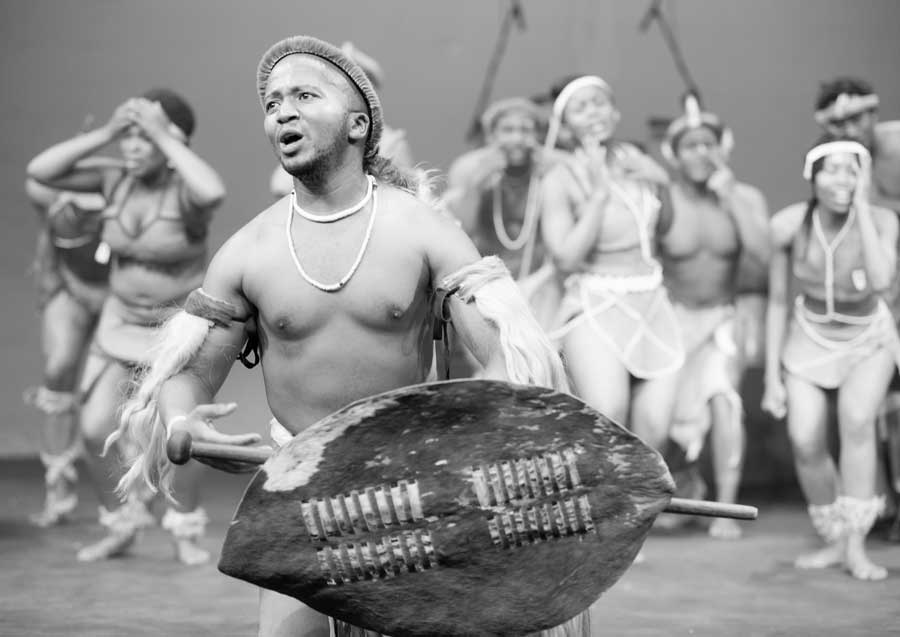 His role at the global event was to select choirs throughout the competition.
The World Choir Games took place for the tenth time and they were hosted in Africa for the first time this year.
He spoke to Vuk'uzenzele just as the global competitions came to an end.
"This is the biggest achievement so far in my musical career… to adjudicate for the World Choir Games," said Ndlovu.
"This opportunity means that South African choral music is amongst the most loved music in the world. It also means that our efforts, as African choir conductors, are recognised by the global choral community," he added.
He is a pianist, choir conductor, music director, producer, stage performer, teacher and public speaker.
The 35-year-old holds a Bachelor's of Music Honours degree from the University of Pretoria specialising in choir conducting, music directing, African music and dance as well as contemporary piano.
He was inspired by his father to pursue music as a career.
"I come from very musical family. My father was a choir conductor, a guitarist and a music lecturer. I have learned so much from him," said Ndlovu, who hails from KwaZulu-Natal but is currently based in Tshwane.
His work is known by many choral music lovers across the country as he has conducted workshops for a number of well-known choirs in the country over the years.
Music has taken him as far as Germany and Spain. He also conducts workshops for international choirs, travelling and performing abroad.
Currently, Ndlovu is working with three schools around Pretoria directing choirs, teaching African drumming and African marimbas.
Ndlovu takes pride in South African choral music because he believes it is special.
"Our rhythms and our spirit makes it special. There may be other elements that make our music special and unique but for me these two are at the top," he said.
"Our musical arts are a gold mine. We need to be custodians of our music. If we do not do it now, other cultures will be teaching Africans about African musical arts," he added.
He said the aim was to give his most fair and sincere evaluation and judgement, but he ended up being the one inspired to be even better at what he is doing.
 The tenth World Choir Games concluded on Saturday with an award ceremony.