If you did not do well during your matric year, don't despair, there is a second chance to obtaining your goals by rewriting matric.
The Basic Education Department (DBE) has announced that as from January 2019, supplementary exams will no longer take place in March but rather in June. This will also give learners the opportunity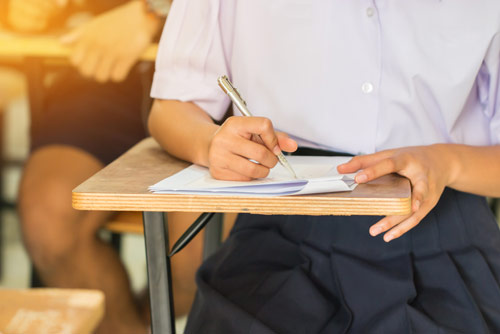 to rewrite as many subjects as they want as opposed to the former two subjects allowed. Another major reason for the change is thorough monitoring of the system.
The department noted that on average around 40 000 learners who enrol for supplementary examinations every year do not turn up to write the examinations. This results in massive wasteful expenditure. Writing supplementary exams in June also gives learners enough time for revision and learners can make use of the comprehensive support material provided through the Second Chance Matric Support Programme.
The aim of the Second Chance Matric Programme is to provide support to learners who have not been able to meet the requirements of the National Senior Certificate (NSC) or the extended Senior Certificate (SC).
Who can receive assistance from the Second Chance Programme?
Learners who wrote the NSC the previous year, but did not sit for all six subjects should be able to rewrite the examinations for the outstanding subjects in June.
Senior Certificate Examination Candidates: Learners registered to write the Senior Certificate examinations in June. Registration for the 2019 exams is already open and will close on 31 January 2019.
NSC Examinations Parttime candidates: Learners who attempted the NSC examinations post 2015 and will write the examinations in November. Registration for the 2019 NSC exams will  open in the first week of January and close on 15 March 2019.
How to deal with failure
First, just accept how you feel.
Remember: you're not a failure just because you had a setback.
Be constructive and learn from this situation.
Remind yourself: anyone who wants to do things of value in life will fail.
Move forward again, don't get stuck in mulling this situation over for too long. [positivityblog.com]