International relations
The Department of Trade and Industry (dti) kicked off an Outward Selling and Investment Mission to Kenya and Tanzania.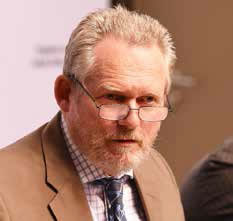 The investment mission saw the dti lead 31 local companies to the two countries last month to increase trade and investment between South Africa and the two countries.
Dti Minister, Dr Rob Davies, described Kenya as a strategic country for South African companies looking to access the East and Central African markets. He said Kenya boasts strong agricultural and manufacturing sectors, which make it a key trade and investment destination.
"Between January 2009 and 2015 a total of 17 Foreign Direct Investments projects from South Africa into Kenya were recorded. These projects represent a total capital investment of R2.2 billion which is an average investment of R118.89 million per project. During the period, a total of 462 jobs were created," said Minister Davies.
He said South Africa/Kenya trade statistics indicate that South Africa has been experiencing significant trade surplus with Kenya, which implies that South Africa's exports to Kenya have constantly been higher than imports from Kenya.
Minister Davies said Tanzania, which hosted the second leg of the mission, has extensive water networks, which have been optimally used for transportation.
"The South African government is aiming to facilitate and encourage increased sustainable investments by South African companies in the Tanzanian economy.
"This should result in the diversification and industrialisation of that economy, a factor which will assist in creating the much needed employment opportunities, technology transfer and foreign exchange, in line with South Africa's objectives for regional development and integration," said Minister Davies.
He said South Africa has already made a marked contribution with respect to infrastructure development in Tanzania through its regional spatial development initiatives programme and will continue to work with Tanzania not only in infrastructure development, but across all sectors.
In 2013, South African exports to Tanzania were about R5 billion while imports from Tanzania amounted to R991 million.
According to the latest statistics from the Tanzanian Investment Centre, there are more than 200 South African companies investing in Tanzania across a wide spectrum of sectors.
The targeted sectors for these missions include agro-processing, infrastructure, built environment professionals, mining and capital equipment, ICT and electro-technical, chemicals, plastics and pharmaceuticals and energy which makes it ideal for South African companies interested in exporting value added products.
The first day of the Tanzanian leg of the mission concluded with roundtable discussions that focused on agriculture and agro-processing, energy, mining, electro-technical and capital equipment, infrastructure development, manufacturing, as well as petrochemicals and medical supplies.
A presentation on the Tanzanian investment climate and opportunities was also delivered.