President Cyril Ramaphosa recently announced in his 2022 State of the Nation Address (SONA) that government plans to scrap the National State of Disaster as the country enters a new phase in the management of the Coronavirus disease (COVID-19) pandemic.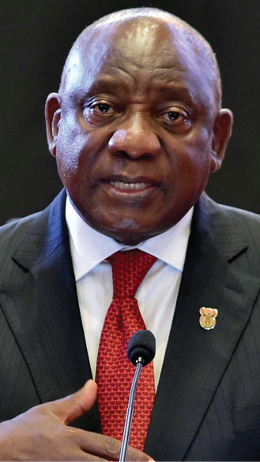 "It is our intention to end the National State of Disaster as soon as we have finalised other measures under the National Health Act and other legislation to contain the pandemic," said the President.
On 15 March 2020, President Ramaphosa declared the National State of Disaster in terms of the Disaster Management Act and announced a range of measures to contain the COVID-19 outbreak.
President Ramaphosa said nearly all restrictions on economic and social activity have already been lifted, which is largely thanks to the vaccination rollout programme. 
He reminded citizens that vaccines are the best defence against illness, death and COVID-19, which has claimed close to 100 000 lives locally.
"I've always said from a personal point of view, had I have not been vaccinated, in December when I contracted COVID-19, I probably will not be standing here," he reflected.
The President took the time to urge South Africans to take the life-saving jab and continue to observe basic health measures and remain vigilant.
"We will be able to get on with our lives, even with the virus in our midst," he said, adding that the pandemic has exacerbated the divide between those who are employed and those who are jobless.
Solidarity Fund
President Ramaphosa announced that the Solidarity Fund has raised R3.4 billion from more than 300 000 South Africans and companies, while more than 400 individuals and 100 companies volunteered their time and services.
"The fund has played a pivotal role in supporting the national health response and alleviating the humanitarian crisis that confronted our country and our people."
He thanked everyone who contributed to the fund, including some Members of Parliament,  and other initiatives to support those affected by the pandemic.
The President also paid tribute to the many healthcare and frontline workers who play a key role in the fight against COVID-19.
"The nation owes a great debt of gratitude to the dedicated health workers and to other frontline staff who put their own health and lives at risk to care for the ill and the vulnerable during this period," he said. SAnews.gov.za