State Theatre audiences will have a wonderful opportunity to indulge in the richness, elegance and refinement of French Grand Opera.
This spring, opera lovers can look forward to a 35-piece orchestral extravaganza presented by the Pretoria Symphony Orchestra and the South African National State Theatre.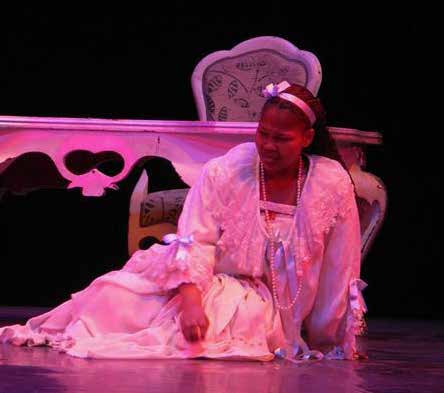 The five-act opera, Faust, composed by Charles Gounod around 1856, tells the story of a classic German legend based on the historical Johann Georg Faust, an aging and disillusioned scholar. The character was originally created by the famous German playwright, Johann Wolfgang von Goethe.
Mezzo-soprano Abongile Ntulini (28) is one of the soloist who will showcase her talent in Faust, in the role of Marthe.
Ntulini first sang with an orchestra in 2010 when she was a member of a local choir, Voices of the Nation, at the Old Mutual National Choir Festival.
"I loved every moment. Opera means everything to me. It is my sanctuary. It means fulfilling fantasies of beautiful costumes and fascinating stages and props. Opera is a beautiful art that is more than just the music," she said.
Pretoria Symphony Orchestra manager Lizette Vosloo said the the audience can expect anww audio-visual spectacle which includes a line-up of dazzling operatic soloists and rich symphonic orchestral music background.
"It gives the audiences a unique opportunity to experience the opulence, elegance and refinement of French Grand Opera," she added.
The audience will see Faust calling upon evil and dark forces to assist him in regaining his youth and finding love. The Pretoria Symphony Orchestra began in 2002 and has 55 permanent members.
Faust is the orchestra's biggest venture to date and the production will give budding South African-born opera singers a chance to launch their careers.
Faust will be performed at the State Theatre from 23 September until 12 October.