Gender-Based Violence and Femicide can have a severe impact on a child's physical health, growth and development.
Children growing up in a household with Gender-Based Violence and Femicide (GBVF) often feel hopeless.
This is according to Dr Dudu Ngubeni, an occupational medical doctor at the Gauteng Department of Health, who confirmed that all forms of GBVF are a violation of children's rights.
GBVF refers to violence that targets individuals or groups, based on their gender differences. "GBVF is a sad reality worldwide and is shockingly prevalent in South Africa," said Dr Ngubeni.
"Imagine what rape and physical assault does to children. In addition to physical injuries and long-lasting emotional and psychological problems that could lead to suicide, there are also social issues, stigma and rejection," she added.
Long-lasting effects
The impact of GBVF on children differs due to various factors, such as the nature, frequency and severity of the abuse. Other stressors in the family, such as a parent with mental health or substance abuse problems can make the impact greater.
GBVF can be verbal, physical, sexual or psychological. "Children are at an increased risk of emotional and behavioural problems, regardless of whether they were directly abused or not," said Dr Ngubeni.
"It is a well-documented reality that men, in general, have power and control over women and children, and often through violence. GBVF deprives children of an environment that enables them to fully develop their potential. They can become desensitised to suffering and may learn to see the use of violence as a means to achieve their own aims," she added.
Younger children witnessing or experiencing GBVF could display anxiety or increased fear; depression; loss of interest in school, friends or other things they enjoyed in the past; sleep problems, including nightmares or bedwetting; increased aggression; anger or changes in appetite.
Older children react differently. Boys could express their distress outwardly, by becoming aggressive; using violence to solve problems; or using alcohol or drugs, to block out disturbing experiences and memories.
Girls are more likely to keep their distress inside. They may become withdrawn, anxious or depressed; have an eating disorder or harm themselves by cutting or using alcohol or drugs.
In most cases, the impact of GBVF on children lasts for a long time after the abuse itself. As adults, these children are more likely to become involved in a violent and abusive relationships themselves. "Studies have shown that children who experience GBVF could grow up believing in power inequalities in interpersonal relationships and society. They then reproduce a structure that enables GBVF," Dr Ngubeni explained.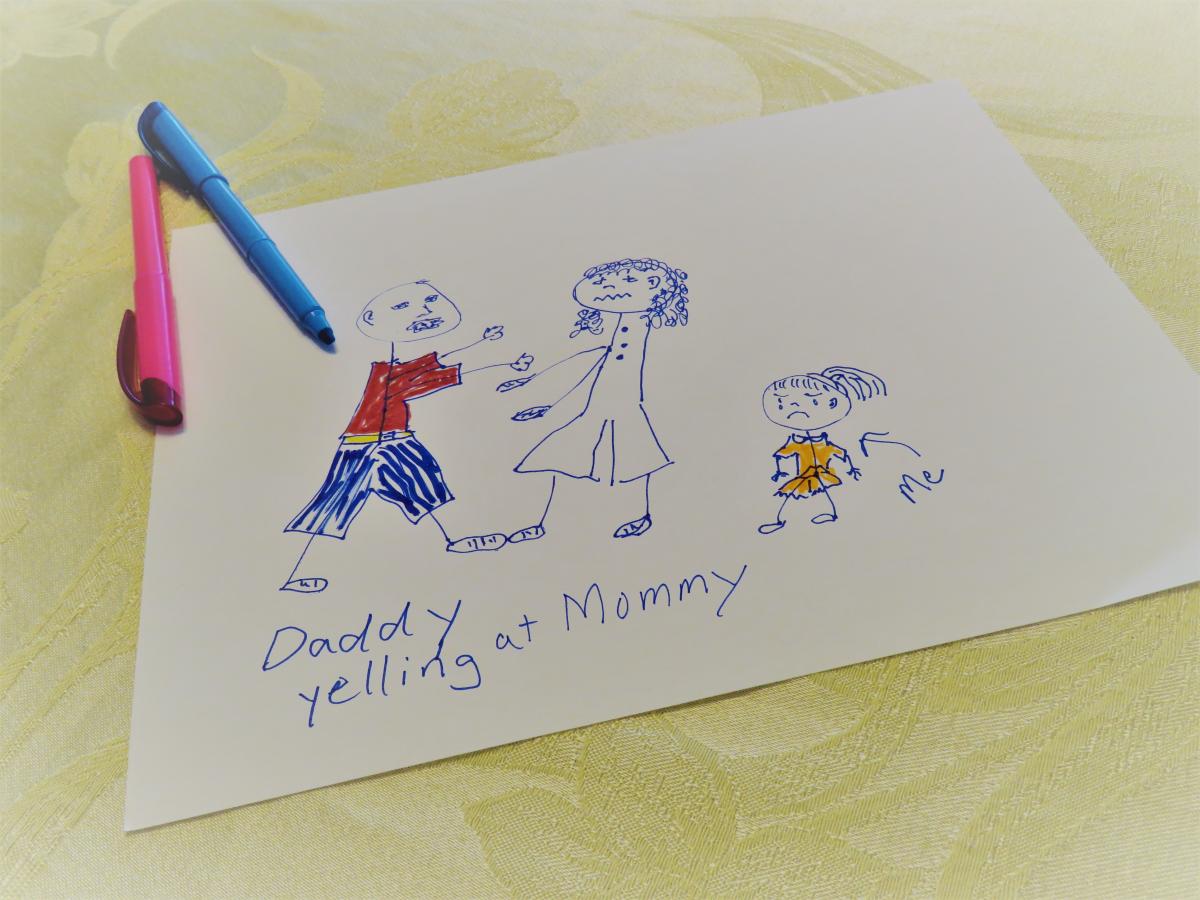 Children might become perpetrators of GBVF
Siliziwe Mbambo, a child protection social worker from the Saartjie Baartman Centre for Women and Children (SBCWC), agrees. "In later life, the child might become a perpetrator of GBVF or a substance user," she said.
The SBCWC handles new cases of GBVF daily. "Most children are affected either directly or indirectly by GBVF, which places them at severe risk. The centre has also observed an increase in the number of people in need of services and GBVF is a common factor," said Mbambo.
In one case, a child was suicidal due to a lack of parental support, love and attention. "The parents were constantly having physical and verbal fights, in front of the child. As a result, the child lost the motivation for school and future goals," said Mbambo.
Children tend to copy behaviour. Boys learn from their fathers to be violent to women. Girls learn from their mothers that violence is normal and something they have to put up with. However, not all children repeat the same pattern. Many try not to make the same mistakes as their parents.
Children and adolescents exposed to GBVF should be evaluated by a trained mental health professional, who will recommend the necessary treatment for emotional and behavioural problems. Treatment can include therapy and, in some cases, medication may be helpful. The non-abusive parent or caregiver also needs support. 
For more information about getting help for children who are affected by GBVF, contact the GBV Command Centreís tollfree helpline at 0800 428 428 or request a social worker to contact you by dialling *120*7867# from your cellphone.
You can also contact the Stop Gender Violence Helpline at 0800 150 150 or the SBCWC at 021 633 5287.