After living in Kanana informal settlement in Gugulethu in the Western Cape for 27 years, Xoliswa Patso (62) has finally moved into a decent home with her family.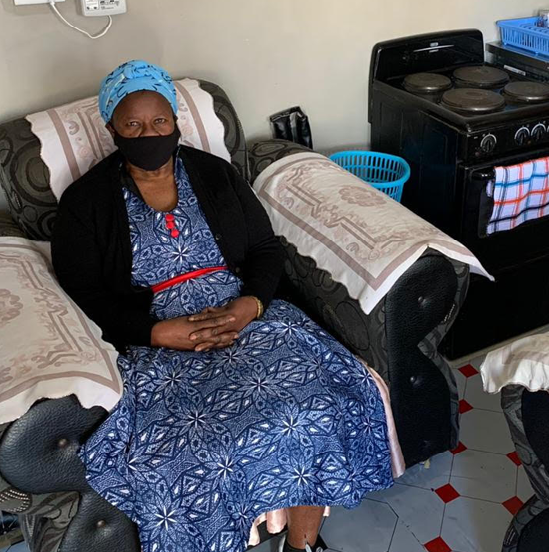 She is one of 126 beneficiaries who were moved from informal settlements to the Forest Village development in Eersteriver. The move became necessary because the cramped conditions at most informal settlements prevent people from social distancing, which is needed to help curb the spread of the Coronavirus disease (COVID-19). 
"The past 27 years were not nice for me and my family. There was always dirty water running past my doorstep. I lived there with my daughter and her two children, aged 10 and four. My other daughter passed away while I was still at Kanana. The environment was bad for our health and it was not safe for the four of us," she says. 
Shack fires were a constant threat at Kanana and Patso says she never slept well because she feared her four-roomed home would go up in flames.
She says life became more stressful when COVID-19 hit the province. It was almost impossible to practice good hygiene and maintain social distancing because Kanana was so densely populated and unhygienic. 
"There was no way that we could wash our hands regularly because we did not even have water taps. I feared for my life and for my children's lives," she says. 
Patso used to work as a domestic worker but has retired due to age. Her daughter is unemployed. 
She says life is much better in Forest Village, where they have a two-bedroom house with a kitchen, lounge, toilet and shower. 
"It still feels like a dream. I still cannot believe that I have a nice house after so many years of struggling," she says. 
Western Cape Human Settlements MEC Tertius Simmers says being able to transform lives brings him immense joy. 
"We have made a commitment to assist the most vulnerable from this community and this is exactly what we are doing. The elderly and those living with a medically certified disability are top priority. Our aim is to improve the lives of our people, while also restoring their dignity," he says. 
The MEC has called on beneficiaries to take care of their homes and to not sell them but rather draw up wills and leave them to their children.