The Department of Human Settlements' new development finance bank will help bridge the gap for people who don't qualify for commercial bank loans or government housing assistance.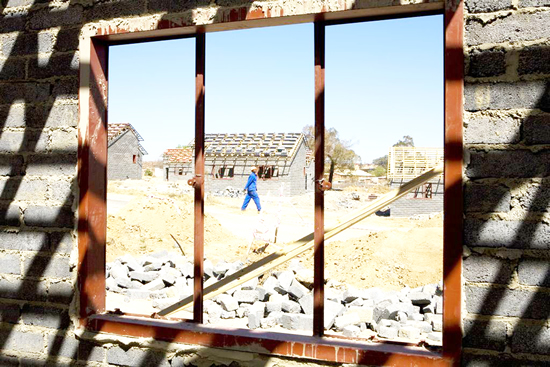 The Department of Human Settlements is to launch a new bank that will not only boost emerging black property entrepreneurs, but also finance homes for the "missing middle" – people too poor for regular bank loans, but with enough money to exceed the limit for social housing.
The Human Settlements Bank was announced by Human Settlements Minister Lindiwe Sisulu during her budget vote speech in May.
The bank will help increase funding from the Finance Linked Individual Subsidy Programme to qualifying beneficiaries in the gap market, including the Government Employee Housing Scheme.
A long time coming
According to Human Settlements Director-General Mbulelo Tshangana, the bank has been a long time coming. It will be an amalgamation of the department's three existing development finance institutions.
There was no intention of competing with private banks, he added. In fact, the department was already discussing partnerships with commercial banks.
Households wanting to apply for a loan from the Human Settlements Bank must have a total income of R240 000 a year or less, Tshangana said.
"We fund end users, we fund developers, we fund projects. It's a wide range of products and services," he said.
More than homes
In her budget vote speech, Minister Sisulu said the bank would also finance bigger housing projects.
"The strategic focus of the bank will be to facilitate the increased provision of finance across the human settlements value chain, and the specific priority for the bank in this respect is the mobilisation of and the provision of finance for all planned catalytic projects."