Madikizela-Mandela - a star that shined brightest in the darkest hours.
Tributes have poured in from across the world in memory of iconic struggle stalwart Mam' Winnie Madikizela-Mandela, who died at the aged of 81.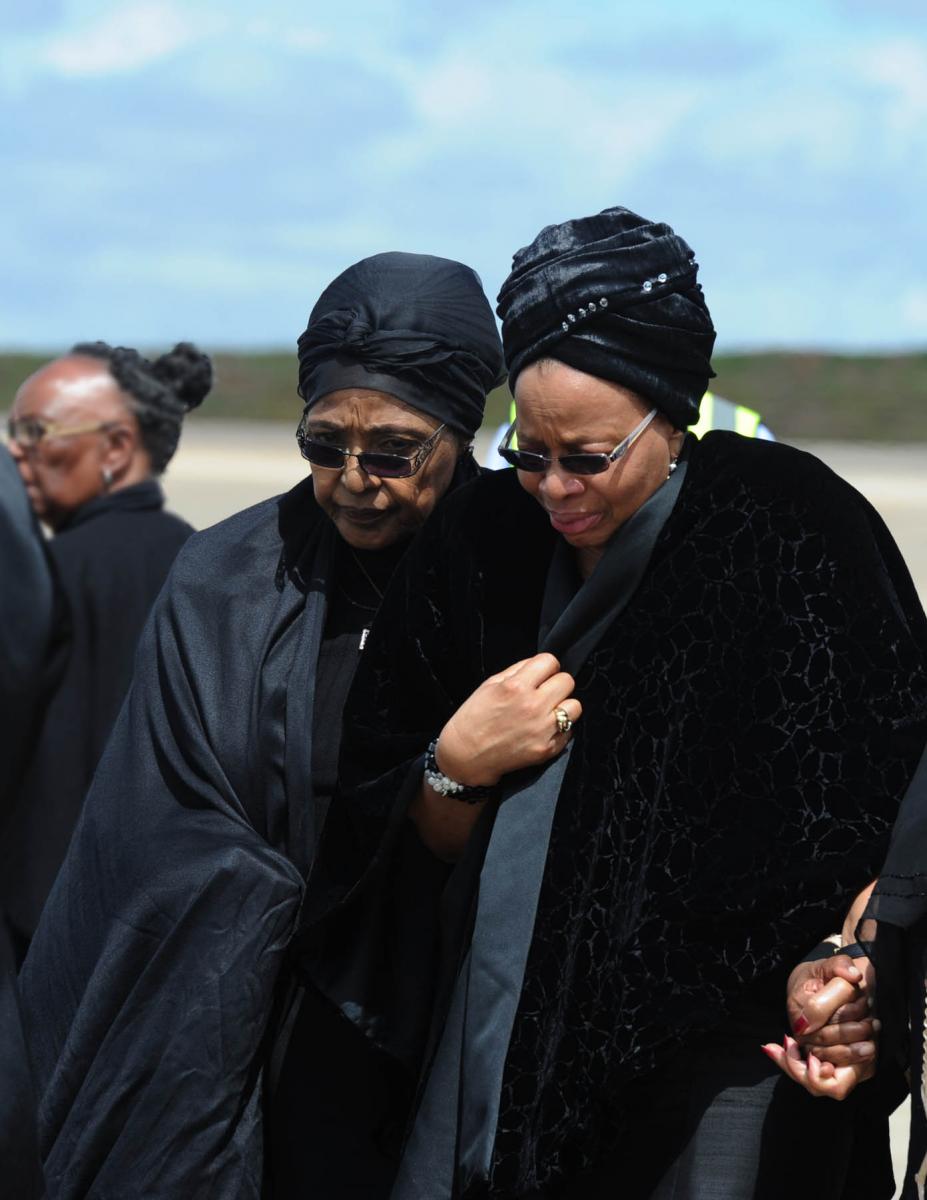 International leaders and celebrities offered heartfelt condolences and shared memories in honour of Madikizela-Mandela, who spent her life fighting against the oppressive apartheid in South Africa.
Among those leading the tributes were Graca Machel, widow of former President Nelson Mandela; spiritual leaders Reverend Al Sharpton and Reverend Jessie Jackson and actors Viola Davis, Jennifer Hudson and Idris Elba.
Machel wrote a moving letter to Madikizela-Mandela, referring to her as "big sister".
 "The extraordinary life you led is an example of resilient fortitude and inextinguishable passion that is a source of inspiration to us all of how to courageously confront challenges with unwavering strength and determination. Thank you for your brilliant wisdom, your fierce defiance, and your stylish beauty," wrote Machel.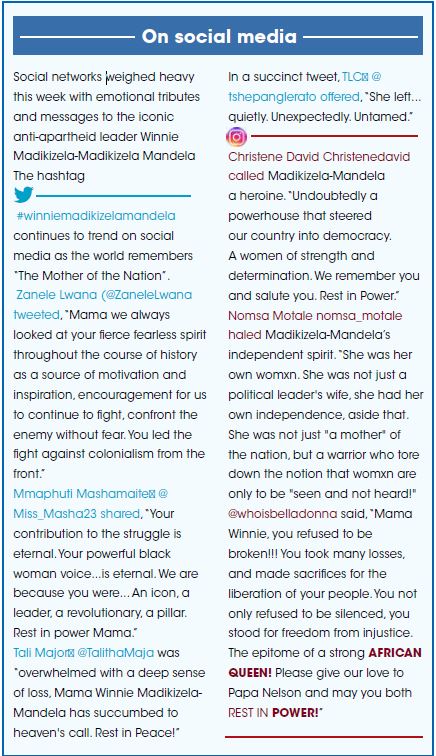 "Fortunately, stars shine brightest during the darkest of hours… Your legacy will be an uplifting beacon from which we can continue to draw guidance and strength during difficult times."
"You loved our people unconditionally and sacrificed so much for our freedom. It is my prayer that as befitting tributes are paid to you both at home and abroad, all of us will internalise the values you helped to mould and birth into existence."
"As a nation, I hope we will stand tall and proud, and as uncompromising as you were in the defence and protection of our rights. As one of our brightest stars, continue to be the lioness that protects your children and your grandchildren. Warm their hearts so that while your transition may shake them, it does not break their spirit."
Kenyan president Uhuru Kenyatta tweeted, "In the end, her courage was rewarded she lived to see Nelson Mandela free she lived to see her country liberated and she went on to serve a free South Africa until her death."
Davis also took to Twitter to share a photo of Madikizela-Mandela, calling her, "A woman who epitomised how the power of a woman's love, intelligence and vision can change a culture."
On Instagram, Hudson posted, "Peace be still! The fight you fought will never be forgotten." Hudson played Madikizela-Mandela in the 2011 film, "Winnie".
Elba, who played Madikizela-Mandela's ex-husband Nelson Mandela in the film Long Walk to Freedom, shared, "Rest in peace Mama Winnie. My heart is heavy right now. You lived a full and important life contributing to the liberation of a nation. You will never be forgotten."
Jackson said, "In the darkest hours of the struggle to free South Africa, with Nelson Mandela in prison, the face of hope and courage was Winnie Mandela. May she forever rest in power." The Reverend Al Sharpton called Madikizela-Mandela "a true warrior and queen"