Focus on youth
An inspiring woman from the Overberg town of Bredasdorp has invented a carbon footprint calculator that will help small- and medium-sized farms ensure their farming methods are environmentally friendly.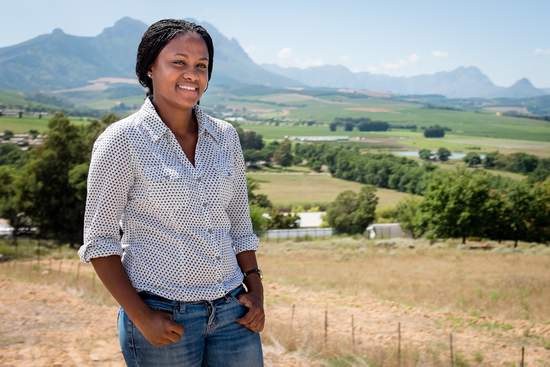 The tool will measure entity-level carbon emissions  from the farm and at the same time help farmers identify carbon hotspots on their property.
The invention is the brainchild of 30-year-old Vanessa Barends, who – despite working in a male-dominated sector – is determined to be a role model and pave the way for young women from rural areas across the Western Cape.
"My passion and love for agriculture, the environment and people is the sphere that I want to be in, it's the sphere where I see myself growing and contributing," she says.
The purpose of the calculator is first as a guidance tool to direct the Western Cape Department of Agriculture in assisting smallholder farmers with their carbon footprint and to act as a guidance tool to industry in constructing a more formal carbon calculator for smallholder mixed farming systems, Barends says.
The tool will also provide farming communities with much-needed information to plan for more efficient farming activities and help in reducing costs.
After matriculating from the local Napier High School, Barends started an internship with the provincial Department of Agriculture and went on to obtain a bursary to study a Business Science degree in agricultural economics at Stellenbosch University.
She then enrolled in the Western Cape's Young Professional Persons Programme, which aims to support black postgraduate students develop their careers. With support via the in-service training and mentorship, Barends completed her Master's degree. Her dissertation was on the carbon footprint of farming activities.
Today Barends is employed as an agricultural economist with the Western Cape Department of Agriculture and her innovative idea is making waves in the industry.