It's time to Father A Nation
Close to 60 percent of South African children are growing up without a present and engaged father. Research shows that fatherlessness is the single biggest driver of violent crime globally.
This is according to non-profit organisation Father A Nation (FAN), which addresses Gender-Based Violence (GBV), crime and fatherlessness by restoring and equipping men to be nation-builders, fathers and role models.
"We teach men to use their strength to love, serve, protect and provide and to be activists against any form of abuse," said Craig Wilkinson, the founder of FAN.
FAN believes that there is no greater nation building imperative for our nation than the restoration of men.
"By failing to father our children, South Africa has been growing an army of dangerous men. We have the highest rate of rape and GBV in the world. He added that men who have had an absent or abusive father grow up wounded. "In addition, if they've had no male mentors or role-models to teach them good, positive masculinity, they often have a distorted concept of what it means to be a man."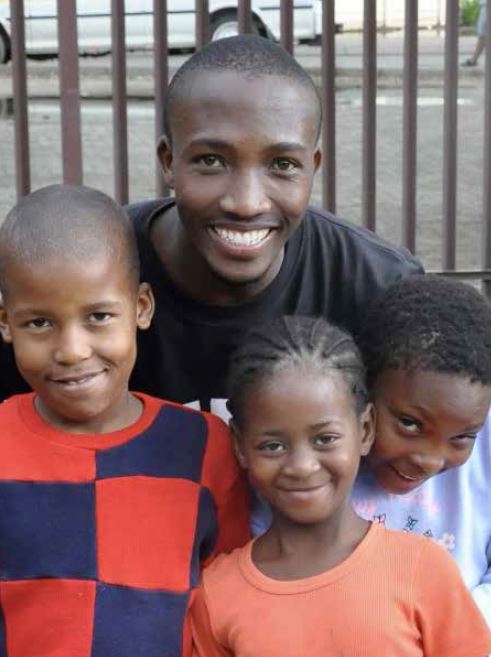 "Wounded men with false notions of what it means to be a man are the primary cause of masculine abuse in all of its forms. This is not something that will self-correct. Wounded men raise wounded boys who become wounded men who wound. We need to break the cycle. Unless we deal decisively with this our future is in very real danger," Wilkinson said.
Working with men and boys
FAN has been working with men and boys since 2010.
FAN runs various programmes to support its mission, including the #NoExcuse for Abuse - Champions For Change Programme, school and college man talks, soccer fan events and man camps.
FAN engages boys and young men in conversations about positive masculinity in communities, schools and tertiary institutions around the country.
FAN's two-day, two-night man camp interventions engage groups of up to 100 men, in a combination of adventure activities, group discussions and teaching sessions. "The camps inevitably produce emotional healing and positive shifts in attitudes, beliefs and behaviour. They change the way men see themselves, the world and masculinity," said Wilkinson.
Engaging men in the community
At the launch of FAN's Champions for Change programme held at the Sedibeng Technical Vocational Education and Training (TVET) Sydney Madibo, FAN Project Leader: Champions for Change, said: "I chose to be part of the #NoExcuse campaign because I felt that it's something that's very close to my heart, growing up in a community where I witnessed a whole lot of abuse. I actually want to come into society and impart something positive and to educate our male friends about women abuse.
While at FAN's Man Talk at Orbit TVET College in Rustenburg, the all-male audience was noticeably different from the other college sessions that the team had run. There was greater openness and frankness and the type of issues discussed went deeper, to the core of masculinity.
When asked what they learnt at Man Talk, Botshelo Moumakoe said: "How to treat women." Another student, Mlondolozi Sibisi, said: "A man is not defined by money, but by his actions." Student Thapelo Mabusa added: "There is no excuse for being a monster in your family."
The students were also asked what they would change. "I will protect abused women," said Kamoselo Senamo. "I will stop degrading my own manhood," said Maledi Kgwale. Tshepo Shoro said he would change his personal lifestyle, choices and friends.
There are various ways that you can get involved in FAN's mission. For more information, visit FAN's website at www.fatheranation.co.za or connect on Facebook: @FatherANation or Twitter: @FatherANationSA.