SOPA
Jobs, houses, health and moral governance under KZN Premier's watchful eye.
The KwaZulu-Natal  (KZN) province is on track to grow its economy by three percent by 2020.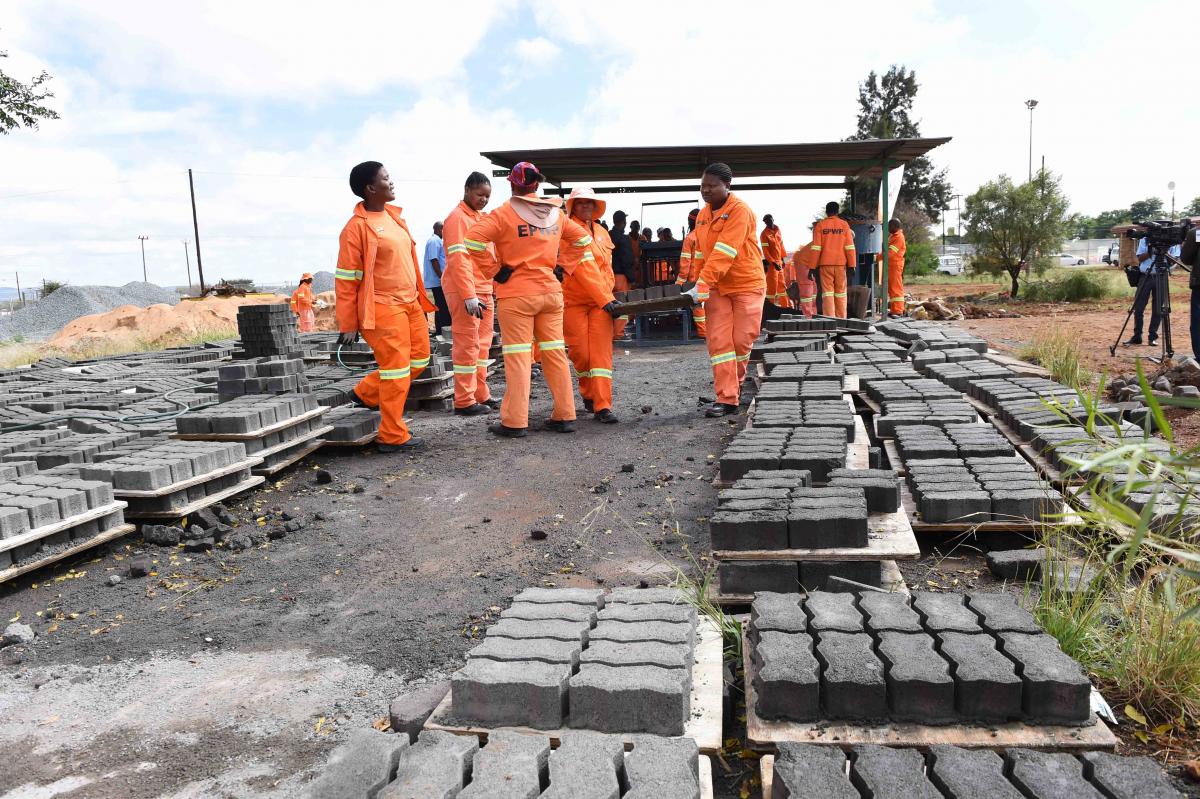 "We currently have 2 536 million people employmed in the province and we have created over 100 000 jobs over the past year. More will have to be done to address unemployment and in particular youth unemployment which now stands at 38.6 percent," said Premier Willies Mchunu when delivering his State of the Province Address.
This year the provincial government will strengthen the agricultural sector by expanding strong linkages with the manufacturing sector and refocussing on the Agri-Village Programme.
Mchunu was quick to emphasise radical intervention to fast-track the entry of people from previously disadvantaged communities into the mainstream economy.
Launch of Sukuma 10 000
The KZN provincial government will launch a programme called Sukuma 10 000 in the coming financial year.
"This programme, which will be co-ordinated in the Office of the Premier, will cut across all departments, spheres of government, private sector, tertiary institutions, parastatals and other quasi-government organisations. It aims to create 10 000 new job opportunities," Premier Mchunu said.
Housing projects
To address the housing backlog the province will focus on eight projects in which the building of more than 40 000 houses are to be prioritised.
These projects include:
R3.8 billion Amaoti Greater Housing Project in eThekwini.
R1.4 billion Empangeni Integrated Residential Development Project in Umhlatuze.
R457 million Hyde Park Project in iLembe;
R1.8 billion eThekwini Inner City Regeneration Project.
R1.6 billion Johnston Blaaubosch Cavan Project in Newcastle.
R6.3 billion KwaMashu Bridge City Urban Hub;
R2.9 billion Umlazi Regeneration Project.and the
R4.2 billion Cornubia Phase 2, Project in eThekwini.
Fighting fraud and corruption
Mchunu also committed to fighting fraud and corruption and reducing unauthorised, irregular, fruitless as well as wasteful expenditure.
"We will apply a zero tolerance approach in dealing with those who are found guilty of these transgressions."
He said the province will conduct lifestyle audits of officials in high-risk positions and they will be starting with the Supply Chain Management Units. This will be done in collaboration with South African Revenue Service.
Prevention programmes to reduce HIV infections
Over a three-year period, the provincial government mobilised R419 million from the Global Fund to implement prevention programmes to reduce new HIV infections and fight TB among adolescent girls, young women and vulnerable populations.
Through this programme the province achieved:
16 574 young women and boys benefited from life skills-based HIV education, counselling and testing, peer support, teen parenting and child protection programmes.
In the year to come, the province will furnish 20 000 young women aged between 19-24 with a comprehensive risk reduction package of services, including empowerment incentives.
The province will deliver a combination prevention package to 141 191 vulnerable people living in informal settlements.
Provide 10 mobile units, one mobile X-ray unit, eight motorcycles and IT equipment.
"The programme will create over 600 job opportunities for professionals and non-professional staff. Over 10 non-governmental and community-based organisations will be subcontracted to implement interventions for the programme," he said.