A young doctor's ground-breaking career path may help open doors for others.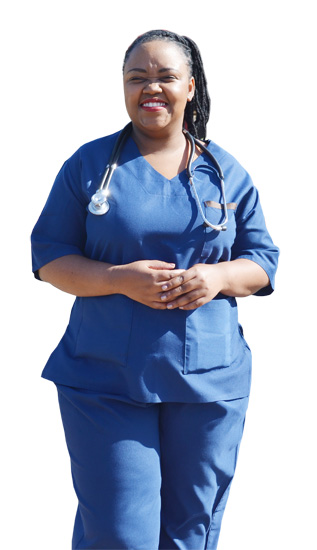 Pietermaritzburg Dr Nomusa Shezi (32) has made history by being KwaZulu-Natal's first black female neurosurgeon.
A neurosurgeon is a doctor who specialises in brain or nervous system surgery.
Dr Shezi completed her undergraduate studies at the University of KwaZulu-Natal in 2008. She is based at the Inkosi Albert Luthuli Central Hospital in Durban after obtaining a fellowship from the College of Neurosurgeons, under the Colleges of Medicine South Africa.
"I always wanted to be a doctor. I remember writing an essay in Grade 3 about finding a cure for HIV," said Dr Shezi.
She attributes her success to hard work and the guidance and support from her parents. "To be where I am I had work hard all my life and make a number of sacrifices, including the sacrifice of having no social life," she said.
When asked what she enjoys the most about being a neurosurgeon she said she enjoys being able to help people at their most vulnerable.
"Nothing is more rewarding than seeing a patient who arrived in pain leave the hospital with a smile because they are able to walk, and lead a normal life because of my intervention," she said.
Even though she has made history, Dr Shezi has a few more personal goals that she would like to achieve.
"My mid-term goals are to complete my Masters, and continue to learn and grow."
She hopes to create and be part of a functional Neurosurgery Unit in KZN, at Inkosi Albert Luthuli Central Hospital.
"I would like to build a team uthat will treat movement disorders, severe epilepsy and perform awake surgery. This would not only save government millions of Rands and provide quality of life to hundreds of thousands of patients in this province," she said.