Local government
City Power, an entity of the City of Johannesburg, is investing millions to reduce illegal electricity connections and ensure the safe use of electricity in informal settlements in and around the city.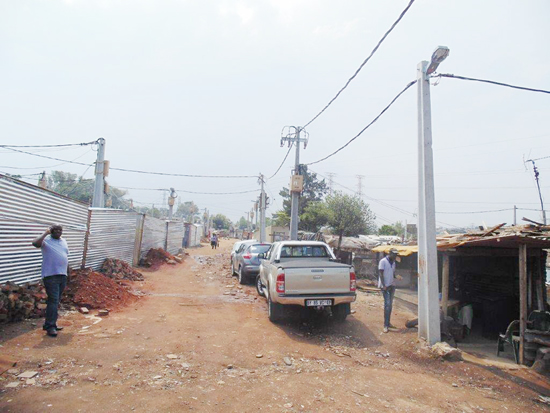 Acting Managing Director of City Power Sicelo Xulu said the electrification process, which includes the installation of prepaid meters, will target all 189 informal settlements within the City of Johannesburg.
The informal settlements have been divided into three categories. The first group will be developed by the city soon. This will be followed by those that will take up to 10 years to develop and the settlements in the last category will be relocated.
"These were the guiding principles that the city took and we've budgeted R1.3 billion for the next three years for the electrification process."  
Xulu said one of the major reasons why they are putting electricity in informal settlements is to reduce the pressure on the grid due to illegal connections.
"Some of the people in these informal settlements have been tapping into the adjacent townships and this led to pressure on infrastructure.
"All of the illegal connections will be removed and we will start to connect dwellers with legal electricity. They will be metered and will start paying for it."
So far, City Power has electrified Setswetla Informal settlement (Alexandra), Lolly Station (Lenasia), Princess Plot (Roodeport) and Naren Farm (south of Johannesburg).
Recently, President Jacob Zuma switched on electricity at 7 000 homes in the Thembelihle Informal Settlement, in Lenasia, south of Johannesburg.
The Thembelihle project is worth over R90 million and aims to ensure that this community enjoys the safe use of electricity supplied by the City of Johannesburg.
During the switch on, the President urged other municipalities to learn from the Thembelihle project and use it as a standard in their communities.
The City of Johannesburg and City Power have also rolled out safe and reliable energy supply to light up 200 units at the Diepkloof Hostel in Soweto.