The Gauteng government's new  Randgate Clinic in Randfontein, west of Johannesburg, has modern facilities to ensure the best care for local residents.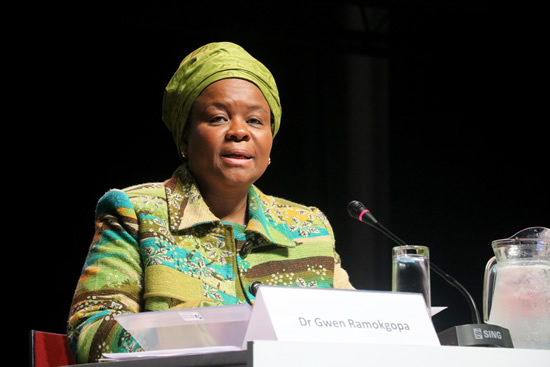 A state-of-the-art clinic recently launched at Randfontein in Rand West City Local Municipality, west of Johannesburg, will give residents a second facility to meet their healthcare needs.
At the launch, Gauteng Health MEC Gwen Ramokgopa said strides are being made in improving South Africa's health sector.
"We are really happy about this state-of-the-art facility, which will improve services offered in the region.
"This clinic is one of the deliverables which we had set for ourselves within the first 100 days in office," MEC Ramokgopa said.
"It was functioning for a month prior to its official launch, in order to get feedback from the community."
Ramokgopa added that the clinic has the capacity required by the doctors, nurses and specialists servicing the community.
Mothers and children
Built at a cost of R40 million, Randgate Clinic provides maternal and child health services, and has life-saving facilities for emergency births. It also provides treatment for chronic illnesses such as TB and HIV.
The clinic services residents from Brandvlei, Elandsfontein, Louwmarina, Helikonpark, Greenhill and other areas in the region.
It also has an outreach team that visits schools, and goes to patients' homes to ensure compliance with treatment for TB, HIV and other conditions.
The clinic offers the services of specialists that include social workers, a dietician and a dentist.
No more queues
Rand West City Local Municipality Mayor Mzi Khumalo said his municipality is grateful to the provincial government for building the clinic.
"It will service numerous communities in the area and will relieve the existing clinic in Randfontein," said Khumalo.
Local resident Tony Baloyi says long queues at the older clinic will now be a thing of the past.
"I'm sure I speak for others when I say, it will definitely make our lives easier," said Baloyi