This time of the year, many matriculants are looking forward to further their studies at tertiary institutions like colleges and universities. Students who have finished their junior degrees will also have to decide whether they want to study for post-graduate degrees.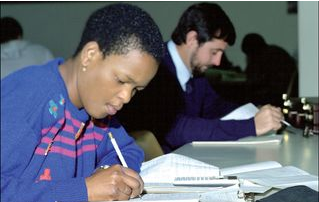 Until about 1990, it was easy to decide where to go because there were only state-owned colleges, technikons and universities. But now there are also many private institutions to choose from.
Registered
While there are some good private institutions, lessons learned from all over the world have shown that such institutions have to be controlled properly.
John Mojapelo of the Department of Education said some of these institutions robbed the public of their money by charging too much, while others were not registered in line with the Regulations for Private Higher Education Institutions.
Responsibility
Mojapelo said the Department of Education advises the public to make sure the private institutions they choose are registered and charge reasonable fees.
But while the department has the responsibility of advising the public to be cautious, it is the responsibility of students and their parents to get information and make informed decisions, he said.
The Department of Education keeps an updated list of registered private higher education institutions called the Register of Private Higher Education Institutions. You can ask them to post, fax or e-mail the register to you, or you can collect it at the department's offices.
Studying at a tertiary institution after school is an important step towards your future career. You put a lot of money and effort into your studies, so if you decide to study at a private institution, make sure it is not a fly-by-night one.
For more information, call 012 312 5320/ 5481/ 5446/5253, or send a fax to 012 324 6343, or e-mail registrarphei@doe.gov.za
Tips to help you decide where to study
Make sure the institution has a good name.
Check if the institution is registered with the Department of Education before you pay any money or enter into an agreement.
Check with the Department of Education if the institution's registration number is real.
Be aware that no private institution may use the name Technikon or University.
A registered private institution must have a prospectus or brochure giving the registration status of the institution, the names of managers and teaching staff and their qualifications, admission requirements and procedures, fees, and courses and subjects offered.
When an institution's registration is cancelled, you have the right to get your money back and to get copies of your academic record and certificates. You also have the right to be transferred to a similar public or private institution to complete your studies.