The memorial service honouring the life and times of struggle heroine, Winnie Madikizela-Mandela, will take place at Orlando Stadium next week, the Inter-Ministerial Committee (IMC) on State and Official Funerals confirmed.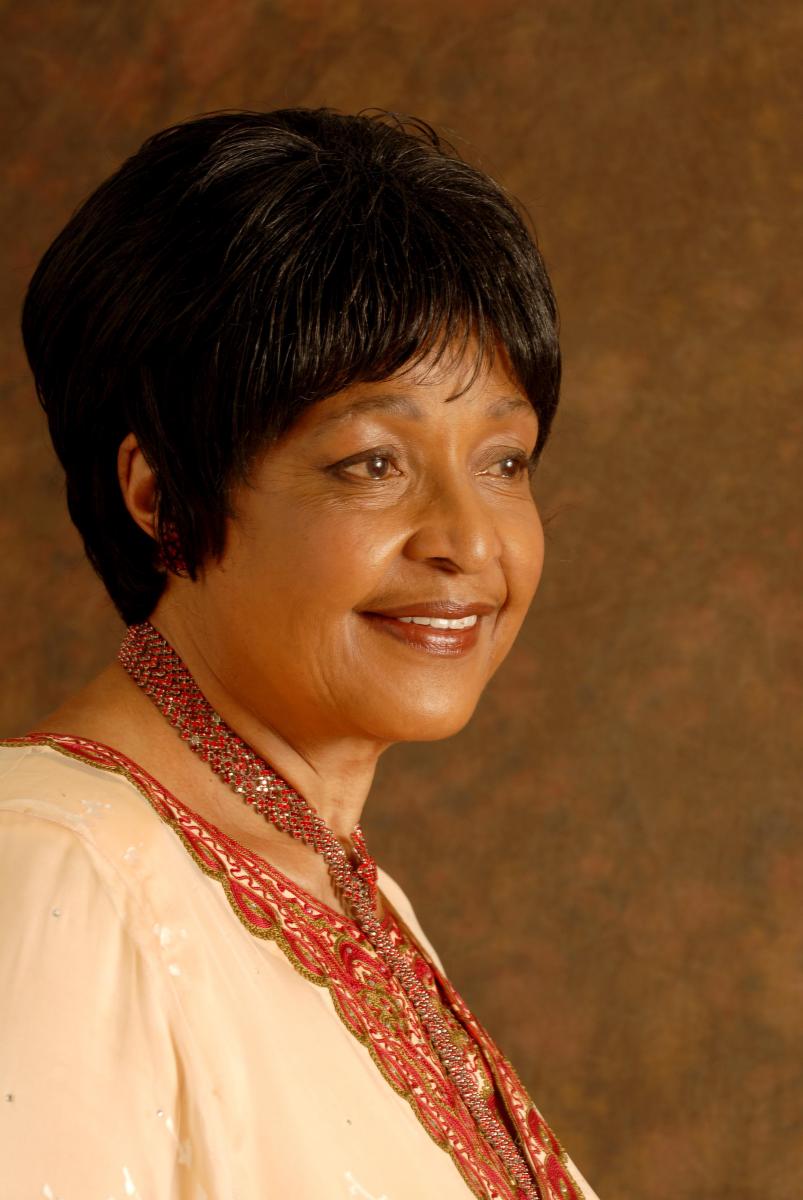 "In consultation with Mrs Madikizela-Mandela's family, government will host a memorial service at Orlando Stadium, Soweto, on Wednesday, 11 April followed by a funeral service on 14 April at the same venue," said the IMC's chairperson and Minister of Planning Monitoring and Evaluation, Dr Nkosazana Dlamini Zuma.
Dlamini Zuma, who is also Minister in the Presidency for Planning, Monitoring and Evaluation, said the change from the original venue of Regina Mundi Catholic Church is due to the size of the venue.
"The change was made after the consideration of the size of the venue and the people expected to attend the memorial service," she said
The IMC on State and Official Funerals  is made up of Minister Dlamini Zuma together with the Ministers of Communications Nomvula Mokonyane, State Security Dipuo Letsatsi-Duba and Cooperative Governance and Traditional Affairs Zweli Mkhize.
Madikizela-Mandela passed away on Easter Monday at Netcare Milpark Hospital in Johannesburg after a long illness that saw her being in and out of hospital since the start of the year.
Meanwhile, national days of mourning have been declared from 3 April up to the day of her funeral on Saturday, 14 April.  In line with this declaration, the National Flag has, with immediate effect, been flown as half-mast at all flag stations countrywide and at South African diplomatic missions abroad.
On whether transport arrangements will be made for the people of Soweto to attend the funeral service, Minister Dlamini Zuma said this is still being finalised.
"The logistics are being worked on. These will be announced to the various communities," said the Minister.
Mama Winnie Madikizela-Mandela will be buried at Fourways Memorial Park.
Condolence books for Mama Winnie are available at the following venues:
1. International Ports of Entry (airports)
2. DIRCO Head Office at the OR Tambo Building in Pretoria
3. Parliament
4. Tuynhuys
5. The Union Buildings
6. Department of Arts and Culture
7. Department of Communication (GCIS Head office)
8. All Provincial Legislatures
9. All Premier's Offices
Logistics
Government will also be placing condolences books in Brandfort, a town in the Free State where Mama Winnie was exiled and as well as in Bizana (where she was born) and Mthatha.  The exact venue in these places will be communicated soon.