This year the world will celebrate International Nelson Mandela Day without the beloved icon who inspired it.
However, according to the Nelson Mandela Foundation the day is now an opportunity to ensure that the late former President Nelson Mandela's legacy lives on.
Celebrated across the world in honour of the Madiba's birthday on 18 July, Mandela Day is an international call to bring positive change to communities.
The day aims to empower communities everywhere through the slogan 'Take Action; Inspire Change; Make Every Day a Mandela Day'.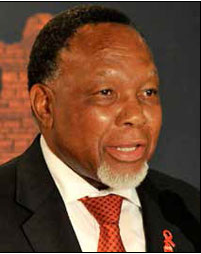 Speaking at the launch of Nelson Mandela International Day 2014, the then Deputy President Kgalema Motlanthe said this year's campaign would focus on three themes - literacy, shelter and food security.
"We know that the most vulnerable are those who are going hungry, who have no proper roof over their heads, who cannot read or write. We also know that so many of our people still find themselves in this position of vulnerability.
"This is not only in South Africa, but the world over. It is a global phenomenon and all these shortages limit us as human beings. Nelson Mandela International Day reminds us that to go without basic necessities of life is be robbed of your humanity," he said.
The then Deputy President said the day should be used to fight poverty and inspire everyone to be a public servant of the people.
"This is the day that inspires all humanity to honour Mandela," he said, adding that it united the haves and have-nots to work together to build a better world.
"The founding rationale of the campaign is that it should open Madiba's legacy to interpretation by people all around the world in their own contexts, and that it should open the legacy to application in widely differing contexts."
He urged individuals and institutions across the world to use any resources they had, to do whatever they could, to address the needs of their communities.
The idea of Mandela Day was inspired by Nelson Mandela at his 90th birthday celebrations in London's Hyde Park in 2008 when he said: "It is time for new hands to lift the burdens. It is in your hands now".
The United Nations officially declared 18 July as Nelson Mandela International Day in November 2009, recognising Mandela's "values and his dedication to the service of humanity" and acknowledging his contribution "to the struggle for democracy internationally and the promotion of a culture of peace throughout the world".
The Mandela Day campaign asks that individuals, groups and corporates pledge 67 minutes of their time on 18 July and everyday after that to give back.
This can be by supporting a charity or serving the community – no matter how small the action, the aim is to change the world for the better, just as Mandela has.
Mandela's eldest grandson, Mandla Mandela encouraged South Africans' to continue with his grandfather's legacy by doing whatever they could to serve other people.