Our icon and late international statesman President Nelson Mandela was born on 18 July 1918. He led the revolutionary struggle for freedom and democracy in South Africa and became the first democratically elected leader of our country. For him, the nation's reconciliation and reconstruction were sacrosanct.
Thus, on 18 July every year, individuals around the world, including in South Africa, mark Nelson Mandela International Day by making a difference in their communities.
In November 2009, the United Nations (UN) General Assembly declared 18 July Nelson Mandela International Day "in recognition of the former South African President's contribution to the culture of peace and freedom". The UN further declared that "everyone has the ability and the responsibility to change the world for the better, and Mandela Day is an occasion for everyone to take action and inspire change".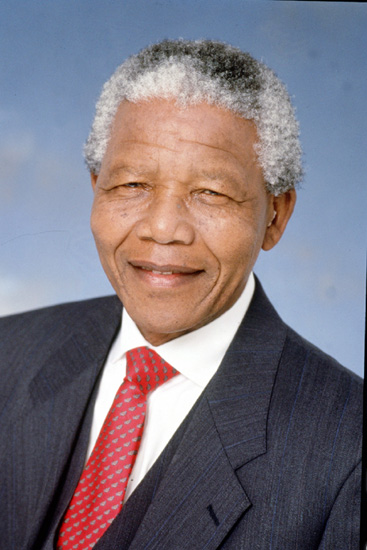 For 67 years Tata Mandela devoted his life to the service of humanity and it is thus on this day and the entire month of July that we dedicate 67 minutes to doing good deeds in our communities.
We wish to encourage all South Africans to engage in meaningful and constructive community work by dedicating themselves to improve the lives of poor people and uplift the lives of those in need; to build a united and more caring society.
We must therefore, in honour of Madiba, continue to inspire change and take every action individually and collectively to make a difference in addressing the most pressing challenges of poverty, inequality and unemployment, as well as the resultant social ills of drugs and substance abuse, and the resurgent abuse and killing of our women and children.
We would like to encourage young people in particular to champion Madiba's spirit of selfless service, peace and nation building and to take forward the culture of partnering with business and our communities to build much needed community resources such as schools and health facilities.
Young role models
On June 16 Youth Day, I hosted a few young trailblazers and achievers who prove that it is possible for young people to succeed in South Africa. We introduced these young go-getters and role models to the nation to show that there's a lot of talent and excellence in our country and that they are an inspiration by making a difference in their communities.
We hosted young job creators who have established their own businesses in manufacturing dry bath technology and branding materials; in designing assistive devices for cancer and burn victims; in the shoe repair business; in IT support, network design and cyber security; in catering and canteen services; in the setting up of a water leaks company and in manufacturing hand-crafted products.
We also hosted a young specialist and lecturer as well as a representative from a non-profit organisation that identifies self-motivated youth orphans from impoverished and rural communities for support. Also present were our innovators – the inventors of a 15-in-1 microwave oven, of an electronic vuvuzela and of an auto shoe polisher.
Making a difference
On the day, we also reported that government is playing its part to empower young people by creating job opportunities through programmes such as the Expanded Public Works Programme (EPWP). Since the launch of Phase 3 of the programme in 2014, the EPWP has created 2.6 million work opportunities, with more 1.2 million opportunities taken up by the youth.
We believe that South Africans, and young people in particular, have greater opportunities to change our environment and communities for better, to help us grow our economy and to contribute to creating the prosperous country Tata Madiba lived and died for.
President Mandela said: "What counts in life is not the mere fact that we have lived. It is what difference we have made to the lives of others that will determine the significance of the life we lead."
As we remember and honour our beloved Madiba, we wish you all a meaningful and productive Nelson Mandela Month, dedicated to service to all our communities.