Vuyokazi Wewe scooped the title of best Early Childhood Development (ECD) Practitioner in the Eastern Cape.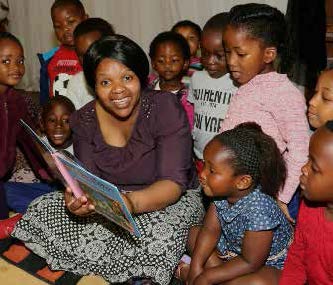 Wewe (31) received this award from the National Development Agency (NDA) in a ceremony held in Komani (formerly known as Queenstown).
The NDA, an agency of the Department of Social Development, hosts this event annually to recognise and award excellence, innovation, best practice, dedication and participation in the ECD sector.
"I am happy to have won. This shows that we are being acknowledged as ECD practitioners, which is a sector that is often ignored. It is encouraging to see organisations like the NDA taking an interest in us," said Wewe.
Wewe is an ECD practitioner at Noluthando Pre-School in Zwide township situated within the Nelson Mandela Bay Municipality.
She views her work as giving back to the community.
Wewe stood out from her peers due to her passion for early childhood education. 
"I believe that my passion for developing the community makes me stand out as an ECD practitioner. I go out to the community and engage with parents and try to make them see the importance of ECD."
Wewe said she is concerned about the large number of children in the Zwide township who were not attending pre-school.
"Before children go to school they need to go through early childhood development. I try to stress to parents the importance of this in developing the children. ECDs provide transition between home and school and we prepare them socially and emotionally," she said.
She added that ECDs prepare children for primary school and protects them from social ills and accidents.
"We prepare them to express themselves and correct their speech and pronunciation. The social skills they learn at ECD centres last them a lifetime."
The Department of Social Development supports ECDs with R15 per day per child as non-profit organisation services.
Stakeholders such as NDA  provide courses, workshops and training on governance and school governing body training. They also raise awareness of special needs children.
"If young people are interested in becoming an ECD practitioner, training is available at TVET colleges and other private tertiary institutions."
Wewe will represent the Eastern Cape during the national leg of the competition scheduled to take place next month in Mpumalanga.