International relations / Africa news
South Africa has joined the international community in condemning the auctioning of African migrants in Libya as slaves.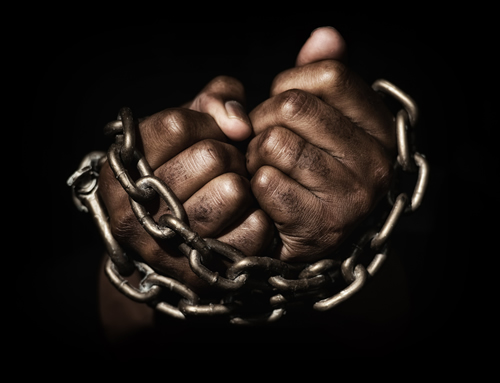 South Africa said these inhumane acts are not in line with  the ideals of the African Union and relevant African and international instruments, including the African Charter on Human and Peoples' Rights.
"South Africa calls for an immediate end to these atrocities and other criminal acts of human trafficking," the Department of International Relations and Cooperation (Dirco) said.
Recent footage showing migrants from Ghana, Nigeria, Cameroon, Zambia, Senegal, Gambia and Sudan being auctioned off like slaves in Libya, which is a transit hub for Europe-bound migrants and sent shock waves across Africa.
Over 100 000 migrants from Africa and the Middle East are making dangerous trips across the Mediterranean to Europe every year and has evolved into a humanitarian crisis in recent years. With the political instability in Libya, it is seen as the main gateway for people attempting to reach Europe by sea.
According to the United Nations High Commissioner for Refugees, over 148 200 migrants and refugees used Mediterranean routes to enter Europe in the first nine months of 2017 and 2 700 people reportedly died in the process. Many others were exposed to abuse, human trafficking and enslavement.
In the wake of the reports of the atrocities in Libya, authorities there have announced that they will set up a transit and departure facility in Tripoli for refugees and migrants in need of international protection – an initiative that offers viable alternatives to their dangerous journeys along the Central Mediterranean route.
The initiative, which is supported by the Italian government, will facilitate the transfer of thousands of vulnerable refugees to third countries.
South Africa has welcomed this announcement, which will also see authorities investigating and identifying the perpetrators of these criminal acts, as well as their accomplices.
Dirco said it looks forward to a transparent and credible investigation.
"Publishing the outcome of the investigation will be the most prudent and welcome thing to do by the Libyan authorities. We further urge the Libyan authorities to do everything in their power to improve the conditions of African migrants in the camps meant to house migrants on their territory," the department said in a statement.
South Africa indicated that it will continue its work to eradicate human trafficking and support international efforts to bring those who abuse vulnerable people to justice.
"We will continue to champion the respect for human rights, especially those of our fellow African brothers and sisters."