Honour and excellence rewarded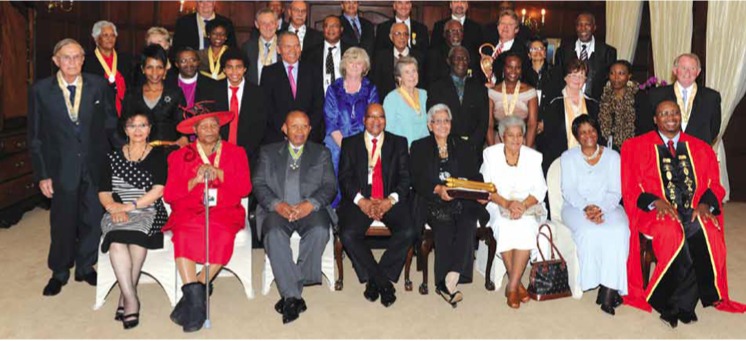 The National Orders Awards Ceremony, held at the Presidential Guest house in Pretoria, brought together South Africans and foreign nationals representative of diverse backgrounds and achievements for an evening of recognition and prestige.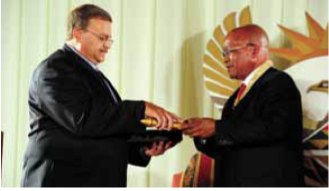 Photo caption: Proud father: David Janse van Rensburg receives the Order of Mendi for Bravery on behalf of his son, Michael.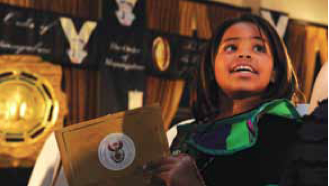 Photo caption: Younger generation: Anastasia Tambo accompanied her parents to receive the Order of Mapungubwe on behalf of her grandfather, Oliver Tambo.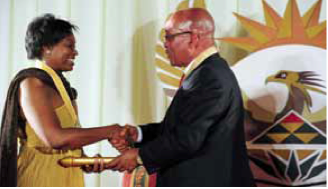 Photo caption: Artistic achiever: Gladys Agulhas receives the Order of Ikhamanga from President Jacob Zuma.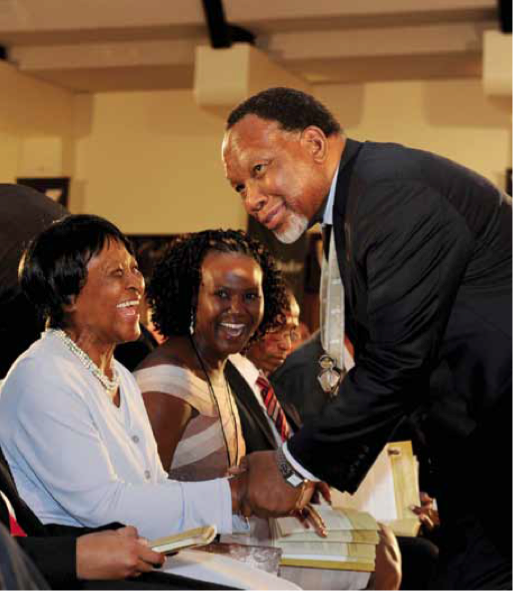 Photo caption: Remembering a legacy: Deputy President Kgalema Motlanthe welcomes Albertina Luthuli, daughter of struggle icon Albert Luthuli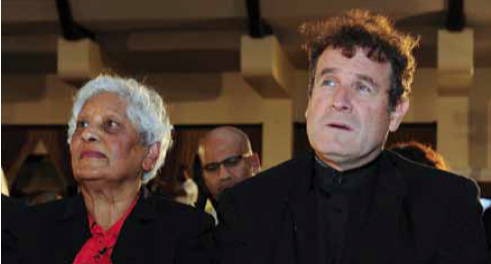 Photo caption: Solemn reflection: Cultural activists and recipients of the Order of Ikhamanga, Muthal Naidoo (left) and Johnny Clegg listen to President Zuma's address.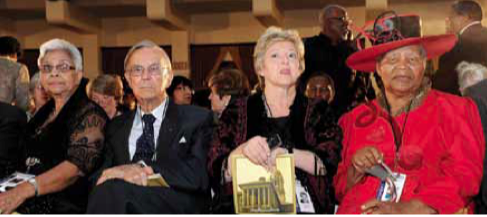 Photo caption: Rewarded for resilience: (From left) Joan Kadalie, Prof. Daniel Krige, Zane Wilson and Gladys Ramahuta prepare to receive the Order of the Baobab.