Thanks to an innovative programme that sees chronic medication being dispensed at community points closer to homes, the elderly no longer spend long, painful hours in queues at clinics and hospitals.
An innovative chronic medicine distribution system is helping improve the health of the elderly in KwaZulu-Natal.
Eighty-year-old Alpheus Goba said that thanks to the Central Chronic Medication Dispensing and Distribution (CCMDD) programme, he no longer spends endless hours queuing for his gout medication. Instead, he now fetches his medicine at his local church.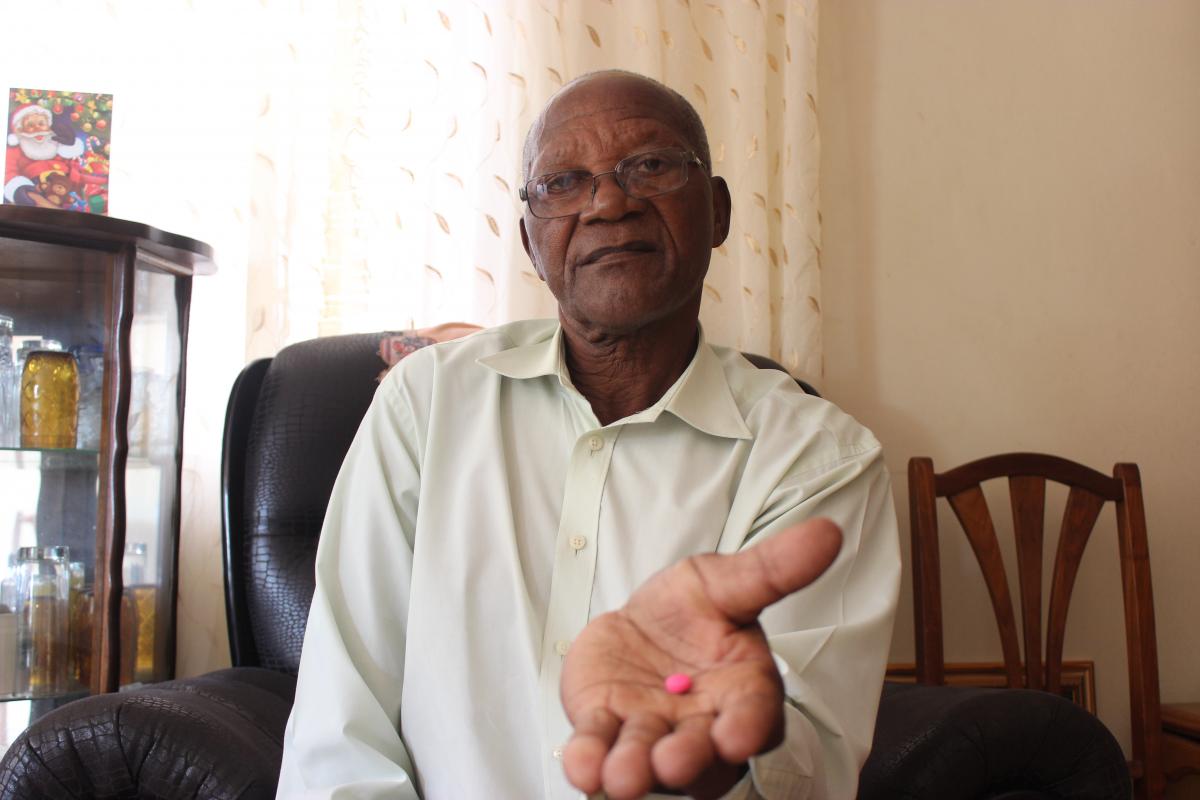 "I fetch my medication at the local Methodist Church, which is a 15-minute walk from my home. It takes me about 40 minutes to make the trip in total, which gives me more than enough time to get to my household chores too," said the Umlazi resident.
Speaking from his home in the V-section of Durban's Umlazi township, Goba ssaid before the launch of the programme, he would spend the whole day, and sometimes even the following day, at Prince Mshiyeni Hospital.
Instead of having to consult the doctor with every visit, he now goes to the doctor once every six months and fetches his medication weekly at the church. The retiree not only fetches his own medicine but also that of three other family members, including his 101-year-old mother-in-law.
Goba, whose arm was amputated after being burnt in a fire, said as a person living with a disability, he is grateful for the convenience of the system, explaining that when he gets to the church, the family's medication is already set aside for him.
"The people at the church already know when I will be arriving. They know I am very punctual," he said.
The provincial Department of Health's CCMDD programme aims to decentralise the distribution of chronic medication to prevent the elderly from having to stand in long queues at hospitals and clinics.
The programme allows chronically ill elderly people to collect their medicines at community collection points such as chemists.   
If you want to collect your medication using the CCMDD programme and are based in KwaZulu-Natal you can call 0800 070 070 or send a Please call me to 073 161 7102