The National Student Financial Aid Scheme (NSFAS) will in the 2022 academic year spend R47.3 billion funding the tertiary education of 691 432 students.
This was recently revealed by Higher Education, Science and Innovation Minister Blade Nzimande during a press briefing in Pretoria, Gauteng.
Of the approved applicants, 462 983 are female and 227 072 are male.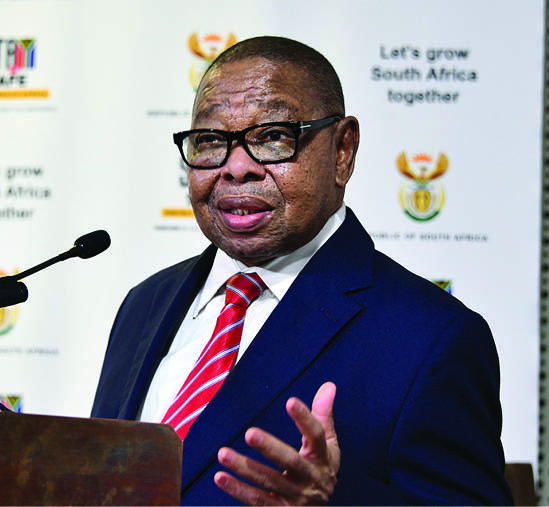 Addressing reporters, the Minister said: "There has been a new intake of 240 790 SASSA students… and we will continue to support 1 770 students with disabilities who receive quite a comprehensive set of allowances from the NSFAS Fund."
Of this allocation, he said, 362 482 is for continuing students and 136 460 for new students.
He said that students registering at multiple institutions continue to be a challenge.
"We have found that 2 481 students have registered at more than one institution and NSFAS has received registration claims from more than a single institution," he said.
To rectify this problem, students are required to deregister at institutions that they are not studying at and submit evidence to NSFAS so that funds can be released to the correct institution.
TVET college student sunding
Minister Nzimande added that for 2022, NSFAS projected a 10% growth in student numbers across all technical vocational and eduction training (TVET) academic cycles to an estimated 395 000 students. In this regard, NSFAS made provisional funding available for 380 000 TVET college students.
To date, he said NSFAS received registration data for close to 200 000 students. This is at about 52% of expected and provisionally funded students in colleges, he said.
"In seeking to close the gap and understand the issues at college level, NSFAS deployed its staff in May to assist TVET colleges to submit registration data according to NSFAS requirements.
The Minister said there is a need to capacitate TVET college staff on NSFAS processes.  In this regard, he said NSFAS has committed to support colleges with a contribution of R500 000 per college in the short-term, to appoint financial aid officers.
 "There were 4 287 unprocessed students not processed for payment by NSFAS because of these exceptions. NSFAS has started a reconciliation and data sharing exercise with institutions for the resolution of these identified exceptions," he said.
Minister Nzimande added that his department is inundated by student complaints about accommodation and being evicted by landlords. He said from next year, NFSAS will take a proactive role in NSFAS-funded student accommodation to ensure value for money. –SAnews.gov.za