Mavis Mathabatha, 54, has always been passionate about helping her community. In 2005 she started Sedikong sa Lerato (Circle of Love) a drop-in centre to look after orphans in Tooseng village, about 68 kilometres from Polokwane.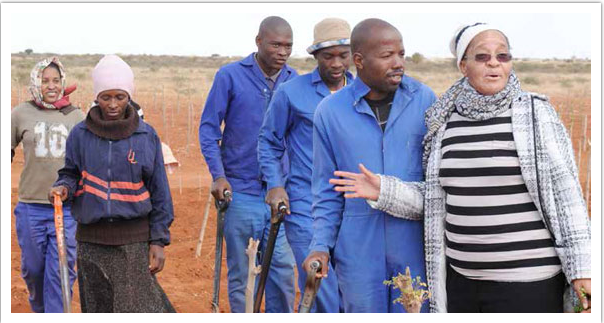 Her drop-in centre provides two meals daily to 247 children from the community.
"I could not stand to see so many children orphaned and hungry. Every weekend I was attending a funeral of people in my community dying from AIDS related disease. I decided to start the centre to help."
Children come in the morning before going to school and after school. The ages of children range between 1-18 years.
It was while running this initiative that Mathabatha had the idea to start Sedikong Organic Farming in 2006. Thanks to the support of the Department of Science and Technology (DST) her business continues to grow.
Mathabatha has a 15 hectare farm but only uses three hectares to farm the Moringa tree.
The Moringa leaves are known to be rich in protein, vitamin A, B, C and minerals. Sedikong Organic Farming produces about three tons of Moringa monthly and manufactures capsules, tea, and powder made from the leaves.
She sells her products to the community and also exports it to Mozambique, Swaziland and Botswana.
Mathabatha says she got the idea of farming Moringa while watching a television show about the benefits of the plant.
"I decided to do further research because I was very interested in Moringa. I managed to get seeds and started growing the tree. I also gave members of my community seeds to also grow the tree in their gardens.
"I did not think I would end up selling Moringa and leaving my teaching job."
The land she uses was given to her by the chief and she started her business with just one hectare.
"By 2010 business was booming and we started the process of applying for funding from government and the private sector," says Mathabatha, who was a biology and Afrikaans teacher for 17 years.
In 2011, Mathabatha received R1,2 million from a private company, which she used to prepare the soil to make it suitable for farming. The following year, the DST helped her with an irrigation system for her business.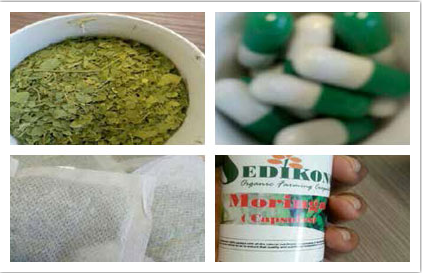 Last year DST also gave her R1,5 million to help grow her business.
"I have received a lot of assistance from government in terms of starting my business. I have also travelled with the Department of Trade and Industry to countries such as Canada, Holland and Germany to market my business."
She adds that because of the travels and exposure, she has received a letter from a company in Germany requesting her to supply 500 tons of Moringa yearly.
"What makes my Moringa so popular is that we don't use any fertilizer to grow the tree. For pest control we take the same Moringa leaves and mix them with pepper to use as a pesticide."
She has staff compliment of 30 people who work on the farm and at the drop-in centre. During harvest season she employs more people.
In 2013, she was crowned Limpopo's Female Farmer of the Year and received R60 000. In 2010, the Department of Agriculture, Fisheries, and Forestry named her the leading commercial farmer in South Africa and she walked away with R350 000.
Her plans for the future include building an agro-processing plant with proper machinery to produce 10 000 Moringa capsules per minute and 25 000 tea bags per minute.
"My goal for my business is to supply Moringa to the Department of Health as a supplement to patients because of its nutritional value.
"When I went into business I wanted an innovative idea that would put me on the map in South Africa. This is the advice I give to anyone who wants to start a business. Do something different and research your product and the market."
Hlupheka Chabalala, Director of IK-based Technology Innovation at DST, said it was high time that science and technology played its role in rural communities.
"Other communities could learn from Mathabatha's creativity and initiate programmes," he said.
For more information, contact the DTI Customer Contact Centre: 0861 843 384