Western Cape is strengthening the public health service in the province.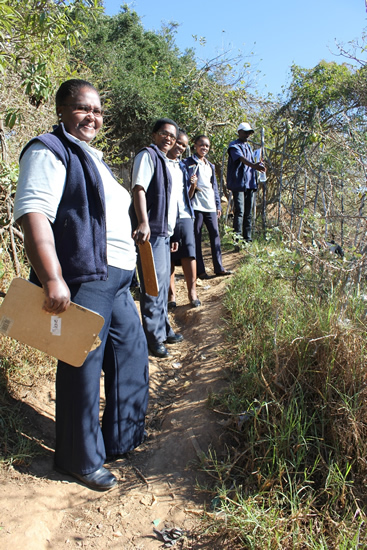 Bridgette Jacobs is a community health worker (CHW) who was part of the team that received an Impumelelo silver award for outstanding community work in Bridgeton, Oudtshoorn, in the Western Cape.
The team was recognised for their work in piloting a CHW National Health Insurance model that was developed for rural settings to promote community health and the prevention of illness.
Impumelelo identifies, rewards and promotes social innovation that improves the quality of life of the poor. It does this through an annual awards programme, case study research, policy analysis and master class training to promote replication.
The silver award was presented to the Department of Health in the Western Cape and supporting NPO Family and Marriage Society of SA (FAMSA) Karoo at the Impumelelo Gala Awards held in Cape Town.
On an average day, Jacobs visited about five families in the community, empowering them with health knowledge.
"I would enter a home and then introduce myself and ask questions from a form called a screening tool. These questions are divided into child health, mental health, women's health, men's health, HIV, Aids, and TB. Clients are then referred to the clinic depending on their answers," she said.
She explained that the main priorities of the programme were health promotion and prevention, self-management, health screening and referrals, as well as basic care.
A total of 50 785 screenings were done, of which 3 636 people were referred to the clinic. This amounts to 7.1 percent of all screenings.
Due to its success, the programme has been implemented across the Eden district and was rolled out to all the rural districts in the 2016/17 financial year.
Since the pilot project began in 2014, 800 trainees have completed the one-year accredited training programme.
"The silver Impumelelo award is a recognition and celebration of the hard work and sheer determination of a team to overcome all challenges and find solutions for the challenges to realise a shared vision for the way forward to Healthcare 2030," said Dr Helise Schumann, District Manager of Eden and Central Karoo Districts.