Responsibility for the planning, construction, management and maintenance of this sprawling network is entrusted to the South African National Roads Agency (SOC) Ltd. SANRAL was established in April 1998 by an Act of Parliament as an independent state owned entity to operate South Africa's national road network. It is a public company with share capital within the requirements of the South African Companies Act and governed by a board of eight members. The Minister of Transport is the sole shareholder of SANRAL representing government.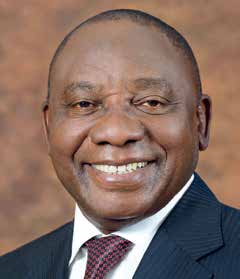 SANRAL is a state-owned entity (SOE), category 3A, and is not allowed to make a profi t. It is not a business enterprise. It is responsible for a national road network of 21 403 km. This network is gradually expanding as a growing number of provinces request the agency to also take over the management of their primary roads. SANRAL's role is to be an implementing agency for road planning, construction and maintenance on behalf of the Department of Transport.
But SANRAL does more than just build excellent roads. Well-managed transport infrastructure contributes to the economic growth of South Africa, connects people and places, provides access to job opportunities, enables the delivery of essential services and promotes nation-building and social cohesion.
SANRAL is recognised as a global leader in engineering, technology and innovation to keep the country's road network in excellent condition. Its commitment to enterprise development and job creation is refl ected in the growing number of small and emerging enterprises that benefit from SANRAL contracts for the construction and maintenance of South Africa's roads.
"It will ensure that Gauteng has an excellent freeway network well into the future while reducing traffic congestion, emissions, travel time and transport costs. The new dispensation demonstrates that government is alive to the needs and concerns if citizens." - Deputy President, Mr Cyril Ramaphosa