The country's top teachers were rewarded for their hard work and dedication by the Department of Basic Education at the National Teaching Award s recently.
President Jacob Zuma was among the first to congratulate the winners, saying education was a priority and teachers had an important role to play in the lives of learners.
"Education is a ladder out of poverty for many of our children who come from poor households. We rely on our teachers to assist learners to use education to uplift themselves, to fulfil their dreams and achieve their full potential, for the benefit of the country," he said.
The President added that the hard work and commitment of those teachers nominated for the awards had given the country a good story to tell.
"Our country has a bright future because there are teachers like you, who turn schools in productive centres of learning and achievement," he said.
Winners received a laptop, an interactive white board, a projector, printer, 20 student headsets, 20 touch screen laptops for their learner, free Wi-Fi connectivity for two years, along with educational content and programmes.
Lifetime Achievement in Teaching: Thinus Coetzee of The West Rand School, Gauteng

Thinus Coetzee is the principal of The West Rand School and has been a member of staff since 1981.
He started teaching at the school, which caters for Learners with Special Education Needs (LSEN), fresh out of college and despite a number of opportunities to move on, has never left.
"During my final year of studies I was exposed to remedial teaching and physical training and it just so happened that the West Rand School was looking for someone with those interests to join the team," says Coetzee.
"In those days the attitude to LSEN was worlds apart from where we are today but luckily I was exposed to a LSEN centre while growing up so I embraced the school and all the challenges that came with it," he adds.
Coetzee lives on the premises and coaches archery, cricket, soccer and assists in the supervision of the learner hostels.
Excellence in Special Needs Teaching: Colleen Smit of ES Legrange LSEN School, North West
Colleen Smit teaches at the Adult Basic Education and Training (ABET) centre at the ES Legrange LSEN School for the severely intellectually disabled.
She joined the school in 2011 and is responsible for teaching learners between the ages of 16 and 21.
"I have always loved kids and have been involved in education for 11 years now," she says.
Smit adds that the key to teaching LSEN is understanding that they just want to be accepted for who they are.
"To me the most rewarding aspect of my work was when one of my ABET learners became the first LSEN learner to get a level 1 certificate. To my knowledge it had never been done before and I was glad I could play even a small role in that moment."
Excellence in Primary School Teaching: Jenne Roodt of Laerskool Protea Park, North West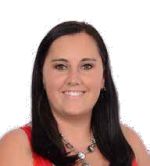 When Jenne Roodt was four years old, she told her mother that she was going to be a teacher.
When she finished school she studied psychology but soon found that the pull of the classroom was too strong to resist.
"I was born to teach and within a few months I realised that psychology wasn't for me and I switched to my first love," explains Roodt.
She has been teaching at Laerskool Protea Park in Rustenburg for 10 years and started an entrepreneurship initiative at the school, which encourages learners to create products that they can sell.
Excellence in Science Teaching: Wendy Horn of The Settlers High School, Western Cape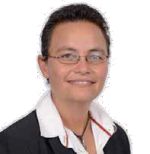 Wendy Horn has been teaching at The Settlers High School in Cape Town for 21 years and currently teaches physical science to Grade 10-12 learners.
"I am passionate about my subject, teaching and making a difference. I get to school at 6.30am and offer afternoon classes two days a week as well."
Horn's goal is to not only prepare learners for the matric exams but for careers in science as well.
"South Africa needs maths and science graduates so I must prepare them to assume the role of building our country," she says.
Excellence in Technology- enhanced Teaching, Rametsi Senoamadi of Randfontein High School, Gauteng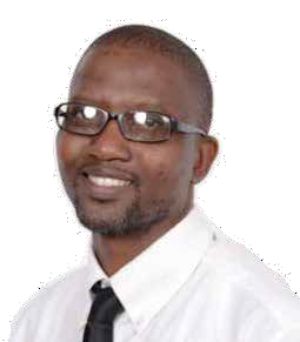 Rametsi Senoamadi became a teacher to make a difference in his community. He has been in the profession for 12 years and currently teaches natural sciences to Grade 9 learners at Randfontein High School.
Senoamadi is using technology to equip his learners.
"Technology really is the future. I have created a website where I upload all activities for my learners. There is also a Facebook group with quizzes, which allows for interaction. I allow my learners to use their cellphones for internet research and we also do all experiments online before doing them in the classroom," he explains.
He says these methods have helped improve learners' attendance and performance
Excellence in Secondary School Teaching: Antonio Audonis of Mondeor High School, Gauteng
Antonio Audonis has been a teacher for 15 years and currently teaches life sciences to Grades 8-12 at Mondeor High School in Johannesburg.
He is the head of department of life sciences, physical science and natural sciences. Audonis played a role in learners at the school achieving a 98.5 per cent matric pass rate in 2013.
"I love teaching because it opens doors for children... It's really the biggest gift you can give a child."
After all this time, Audonis said he still wakes up in the morning excited to go to class.
"The key is maintaining good relations with my learners and I try to offer extra lessons and support wherever possible."
Excellence in Maths Teaching: Freddy Marubini of Tengwe High School, LIMPOPO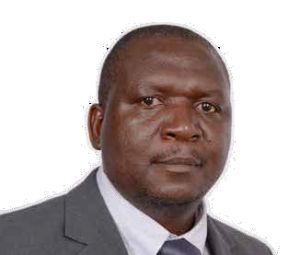 Freddy Marubini has had a passion for mathematics since high school.
"In Grade 11 I realised that I was doing well at mathematics, thanks mostly to my great teacher…He would often let me help him teach the class. This sparked an interest within me and I knew then that I would become an educator," explains Marubini, who has been teaching since 1999.
He currently teaches Grade 12 mathematics at Tengwe High School where he is the head of department for mathematics. Under his guidance 20 learners achieved distinctions in mathematics in the 2013 matric exams.
"The key to teaching is to make sure that all the learners understand exactly what you are saying when you are explaining a concept," he says.
Excellence in Grade R Teaching: Abegail Makumela of Hopewell Primary School, KwaZ ulu- Natal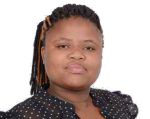 Abegail Makumela has been teaching Grade R learners at Hopewell Primary School in Pietermaritzburg for five years and has been in the profession for 12 years.
She started working at a pre-primary school and then did an early childhood development course, which was followed by a degree in education in foundation phase teaching.
"I was working while studying and was approached by a school to teach Grade 1. I lasted in that position for just two months as I missed my young ones too much," says Makumela.