Despite being in her early 30s, CEO Dr Nokwethemba Mtshali-Hadebe has plans to turn Bertha Gxowa Hospital into one of the finest in the country.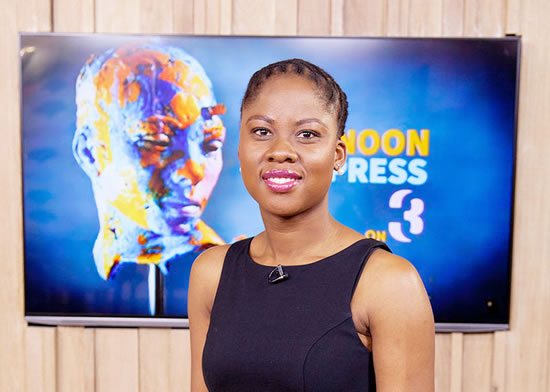 The first thing that Dr Nokwethemba Mtshali-Hadebe – South Africa's youngest hospital CEO – does when she gets to Bertha Gxowa Hospital every morning is walk through the healthcare facility to get a sense of the challenges that need to be addressed.
She then meets with staff in the respective wards to diagnose issues that need addressing, be it long queues, staff attitude or staff morale, with the aim of turning the situation around and improving the patient experience.
This is but one of several approaches to service delivery that Dr Mtshali-Hadebe took after being permanently appointed CEO at age 31.
After doing her walkabout and answering urgent emails, she then moves on to exco meetings, before conducting performance reviews and coaching sessions with the hospital's managers.
In an interview with Vuk'uzenzele, and as the country commemorates Women's Month, Dr Mtshali-Hadebe said since becoming CEO, she has focused her attention on improving the overall patient experience by investing in staff coaching.
Tackling Challenges
She said the hospital's main challenges had to do with long queues or waiting times – which is a Ministerial priority – as well as staff attitudes.
"I found a very glaring environment of employees who were not engaged. The organisational culture of the hospital had to be changed because when employees are engaged, they become more productive and that results in better patient experiences and improved clinical outcomes."
She said that the perception that public hospital patients don't get treated well needs to be changed and that necessitates a change in staff attitude.
To achieve this, she introduced merit awards for individual staffers and teams from different wards. Employees are recognised for going beyond the call of duty.
Prior to being appointed CEO in May last year, Dr Mtshali-Hadebe, a University of KwaZulu-Natal graduate, acted in the position for a year in 2015. She previously worked for Metropolitan Life before taking up a position as a clinical manager for the Far East Rand Hospital.
She said the past year has been a journey for her, not only in terms of personal development, but how the hospital has changed the way it operates.
"I am happy to say that we have reduced the number of complaints directed at the hospital by dealing with complaints as and when they happen. Also, we have been able to reduce the number of complaints related to staff attitudes," she said, adding that they are, however, not yet where they need to be.
Dr Mtshali-Hadebe said that when she started out, she had to prove that she could steer the ship in the right direction despite her age. Now, her capabilities are now accepted and she is free to focus her attention on working with management to ensure that they institutionalise the hospital's vision and are able to impart it to the staff complement of just over 700 people.