History was made during this year's Comrades Marathon when two South African athletes defied all the odds and walked away with the title of being the 2018 winners.
Bongumusa Mthembu and Anne Ashworth took part in this year's 'Ultimate human race' which took place in KwaZulu-Natal.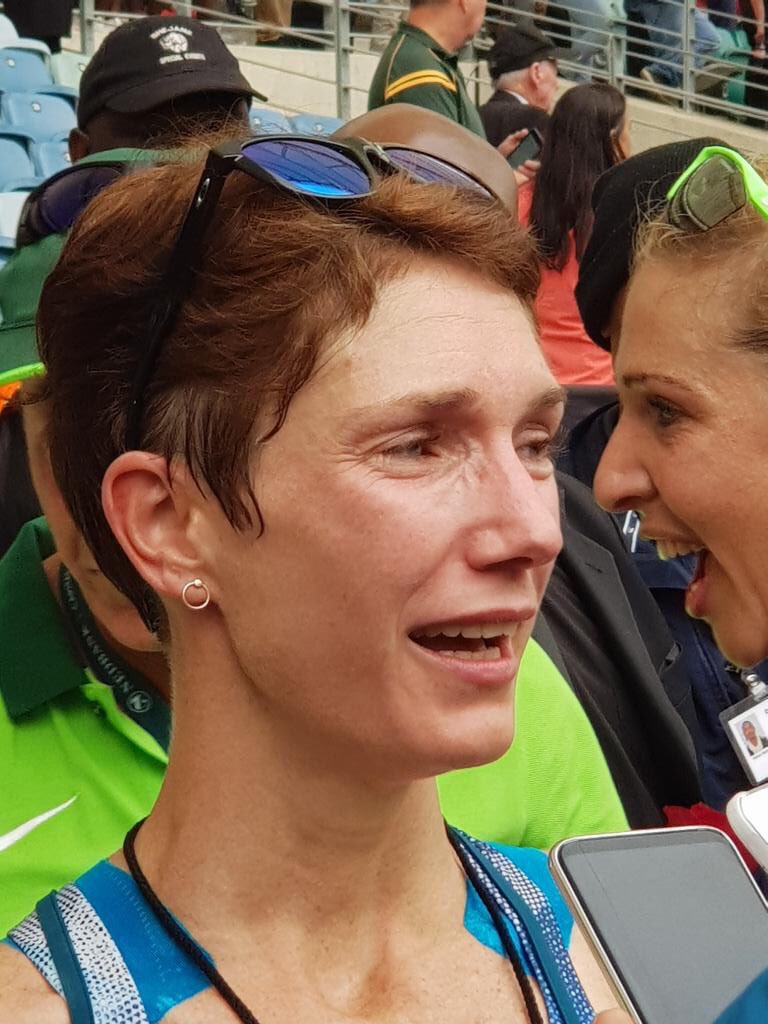 Mthembu who has won the race for the third time finished the 90.184km race from Pietermaritzburg City Hall to the Moses Mabhida Stadium in Durban with a time of 5:26:35.
Mthembu won the Comrades Marathon for the first time in 2014 and again in 2017 becoming the second South African to win it twice in a row, since Bruce Fordyce. This is his third win.
Meanwhile Ashworth, a first time Comrades Marathon winner, crossed the finish line at a time of 6:10:04 to claim the female title. After finishing the race Mthembu said it was an emotional experience and he was happy and excited.
"Comrades is a tricky race and you have to be strong in your mind…Today is not about a matter of record I just wanted to take a win. As a professional athlete I want to do as much as I can I'm glade the race went very well."
Ashworth tweeted, "I believe God made me for a purpose by He also made me fast. When I run I feel his pleasure."
Ashworth has dedicated her triumph to her late father who died 12 year ago, she said this was her seventh Comrade Marathon.
Twitter was also a buzz during this year event with @vusumuzikhoza tweeting "We extend our congratulations to Bongumusa Mthembu for winning the Comrades Marathon 2018. Well done Mvelase. #BlackExcellence #BlackPower."
@JGvanZyl_ZA said, "Congrats to #AnnAshworth and #BongumusaMthembu on winning the women's and men's #Comrades2018 Marathon. It was a great sporting weekend. Making South Africa proud!"
@Samkeliso_S_M also added, "Congratulations to Bongumusa Mthembu, first black South African to win Comrades Marathon back-to-back #Comrades2018."
While @VictorAfrica said, "Ann Ashworth wins the women's race (6:10:04) to give us a South African double at the Ultimate Human Race!!!"
There were over 20 000 runners who participated at this year's 93rd Comrades Marathon.
About 90 percent of those who ran the race were South African with 46 percent coming from Gauteng and 20 percent from KwaZulu-Natal.
Other countries that had runners taking place in the race include the United Kingdom with 290 runners, Brazil 237 runners and the United States with 207 runners. Zimbabwe is the African country with the most runners participating with 196 runners.
Acting CEO for Tourism KwaZulu-Natal Phindile Makwakwa said the Comrades Marathon had an important economic impact on the province with the Comrades Marathon Association (CMA) confirming that the race could give the provincial economy a boost of up to R700 million.