The festive season is usually the time when people spend too much and start the New Year in debt.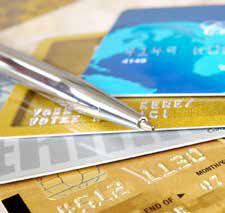 Vuk'uzenzele spoke to the Savings Institute of South Africa's Gerald Mwandiambira about how to be smart with money.
People often make the mistake of treating money differently in December than other months of the year and spend money on things they don't need, he said.
"People should treat December like a normal month and not spend on things not budgeted for."
Mwandiambira suggests that a budget for the festive season be drawn up to guide spending habits.
"If you have not budgeted for it, do not spend on it. Don't impress people with money you do not have."
Saving before the festive season
Saving before the festive season gives one peace of mind knowing that extra expenses have been saved for.
"You make confident decisions as well, when you have saved for the festive season," added Gerald.
Mwandiambira said although using a credit card over the festive season was not a bad thing, consumers must be wise about when to use it.
"Know that you will be able to pay back the credit and that your budget is able to cover the costs of paying off your December credit. If you do not have a structured plan on how you will pay back the debt on your credit card, do not use it until January the following year."
Shopping wisely
Before going to a shopping mall write a list of the things that you need to buy and stick to it.
"Ask your bank to reduce your daily limit on ATM withdrawals and pay point spending so that you know where all your money went to."
He said when shopping consumers must ask themselves whether they need or a want an item.
"If it is a need you can't do without, you can buy it. If it is a want, leave the item for three days and then go back if you still want to purchase it. During the three days cool off time, the consumer usually leaves it, as they see no need for it," added Mwandiambira.
He said there was nothing wrong with spending money during the festive season but the concern was the behaviour related to spending it.
"Saving should be a lifestyle and people should make wise spending decisions."
Back to school
When it comes to preparing for a new school year, parents should buy stationery and uniforms in January when there are bargain prices.
This means that parents will need to save money in December.
"Go to the bank and put money into a separate savings account and ask the bank to release the money on a set date, that way you are able to afford items for school for the children."
Mwandiambira said South Africans should make saving part of their lifestyle.
"You should save all the time, regardless of the occasion or season of the year. Always have an emergency savings account for expenses not budgeted for," he said.
Going on holiday? Here's how you can save and spend wisely:
When eating out look out for meal specials to save costs.
Instead of travelling to far away destinations opt for closer destinations not too far from your city or town.
Make your accommodation and car booking online rather than going direct to an actual company.
Save costs by booking into a bed-andbreakfast or self-catering units instead of hotels.
Find something to do in your own town.
For more information, NCR contacts: 0860 627 627