Fikile Moiloa started writing as a way to express how she feels.
Her first work was in English, but with time, she felt that English was restricting her and resorted to writing in Setswana.
Moiloa said she had never dreamt of being a published writer but in 2013, a friend planted the idea in her mind.
"I would write and send her my work and she would print and save it. When she came to me with the idea of publishing a book, I thought it was impossible – but the seed had been planted."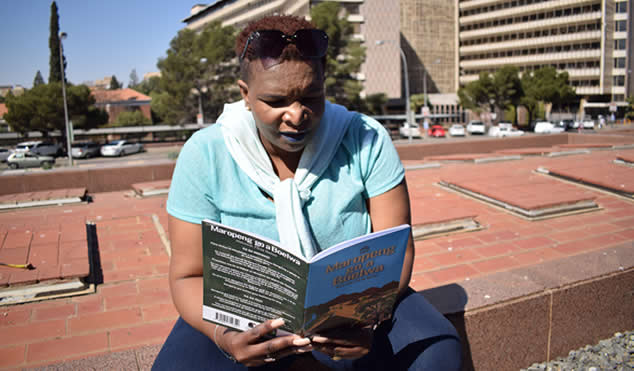 A Free State resident, she said many people advised her not to write in Setswana, saying her books would not sell in the province. They advocated either Sesotho or English. But Setswana spoke the language of her soul and she pressed on.
By the time she eventually had an opportunity to publish her first book, Mo-Afrika go iri jang?, she had a selection of over 40 Setswana poems from which to choose.
"My first book did really well and it gave me the confidence to continue publishing, because it sold to 300 libraries in the Free State alone, excluding private buyers.
"I didn't change to other languages because Setswana allows me to best express myself and writing is an outlet for my feelings."
Moiloa recently published her novel, Maropeng Go a Boelwa. "The book was inspired by a past incident when I was nearly raped by a family friend. It's worrying how rape has become a norm in our society. The book is my way of helping rape victims and victims of assault to speak out."
Known as MoAfrika in the literature circles of the Free State, Moiloa's mother is Zulu, her father is Xhosa and she is married to a Sotho man. She is fluent in six African languages.
Two of her biggest achievements are running MoAfika go iri jang All-purpose Cultural Club and coming third in the Avbob Poetry Competition in 2018.