Women's Month
Silahliwe, meaning abandoned, is an informal settlement located near Bethlehem in the Free State. 
It is characterised by unemployment and poverty. The only beacon of hope for many is the Mapojotana Co-operative, founded by retired teacher and community builder Pontsho Mokoena in 2012.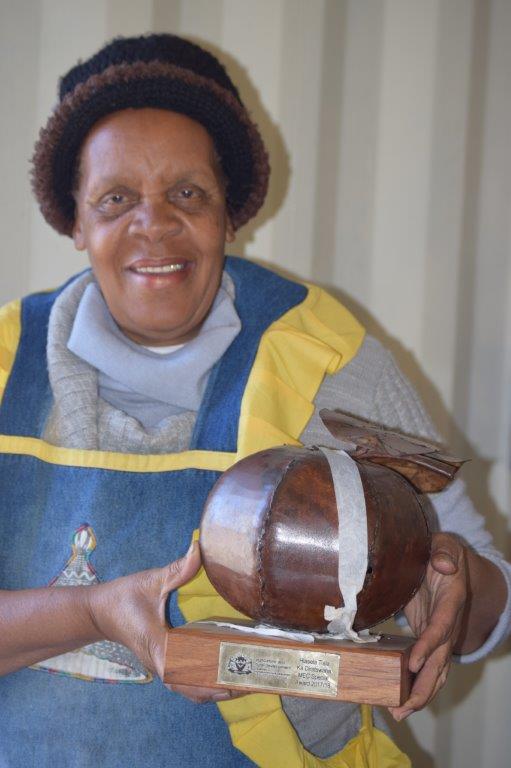 The co-operative is a food security programme that grows vegetables and provides nutritious meals daily to about 400 residents of Silahliwe as well as neglected and frail elderly persons in the community.
Nkgono Pontsho, as she is fondly called, started the programme using her pension money after she retired in 2011. She recruited an additional four former teachers who, in some instances, also contributed their meagre resources to the project. 
"I still felt young and did not just want to sit at home. I already had a passion for food gardens and believe that no one should go hungry when there is a little bit of land to grow on," she said.
At the time, there was a call by the Department of Health for communities to assist with setting up soup kitchens.
"We decided to join the programme because we had a thriving garden by then and we were already feeding poor people. The land we are on used to be a dumpsite but with the help of the community, we have turned it into this beautiful sanctuary that welcomes everyone."
On site is a vegetable garden, feeding hall, kitchen, sewing room, office and a crèche to look after the children of Silahliwe.
Mapojotana Co-operative is in the process of registering the crèche to meet all Early Childhood Development (ECD) requirements.
The three teachers have already completed the basic ECD training that was provided by the National Development Agency (NDA) in partnership with Tshepang Educare Centre.
NDA funding has also made it possible for identified local youth to receive basic computer training.
Mapojotana Co-operative currently employs 29 people and has 12 volunteer workers.
Over the years, Mapojotana has received many awards, the most recent being one from the Department of Agriculture and Rural Development for Best Community Nutrition Development Centre 2017/18.