Top of the agenda for the Department of Social Development is to deepen social assistance and extend social security, which will make a difference in fighting poverty and inequality.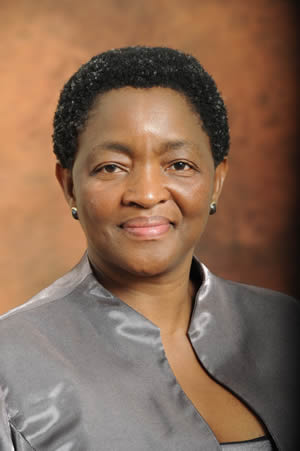 Social grants have always been an important part of the department's social assistance programme and that's why 16 million people receive social grants. October marks Social Development Month, a time when government highlights its programmes aimed at fighting poverty and building a caring society for a better life.
Speaking to Vuk'uzenzele newspaper recently, the Minister of Social Development, Bathabile Dlamini, said that the number of South Africans benefitting from grants increased from 2.5 million in 1993 to more than 16 million last year. "Government has also made it possible for older people, who care for their grandchildren or children, to receive foster care grants," said Minister Dlamini.
Fighting fraud and corruption within SASSA
Minister Dlamini said department's fraud prevention strategy is making headway in fighting fraud and corruption at the South African State Security Agency (SASSA). "It is pleasing to note that our fraud prevention strategy, which we have rigorously employed over the past few years, is having the desired impact." "Between April 2013 and March 2014 about 3 571 cases were captured on the Fraud Case Management System. At the end of January 2015 only over a thousand cases were captured." According to Minister Dlamini, the decline shows that her department is winning the fight against fraud and corruption. "Since 2010, 261 officials have been suspended, five were dismissed, five convicted of fraud and 12 resigned before disciplinary hearings." In 2012, the department started a process of re-registering grant beneficiaries to root out 'ghost' beneficiaries and ensure that grants are paid out to deserving South Africans. She said at the end of the re-registration process over 300 000 fraudulent payments, which included duplicated grants, were cancelled.
Isibindi assisting vulnerable children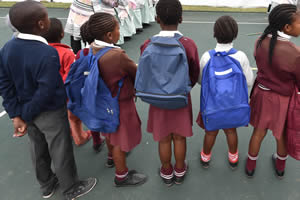 With South Africa having over two million orphans the department is constantly looking at better ways to care for them. The department has over 130 000 children on the orphaned and vulnerable children register. The children are beneficiaries of services rendered through the Isibindi model, which is a social development initiative that seeks to provide child and your care services. "The department trains child and youth care workers who in return provide direct support to orphaned and vulnerable children in their homes, through life skills programmes." The model was adopted in response to the high number of orphaned and vulnerable children in communities around South Africa. Minister Dlamini said over 2 000 children, youth and people living with disabilities have also received services through this model.
Investing in social workers
To meet the 55 000 social service practitioner target as set out by the National Development Plan, the department has rolled out a scholarship programme that funds students who want to study social work at universities.
Currently South Africa has about 19 500 social work practitioners, with the estimated ratio of social workers to the population at 1:5000 countrywide. The department's scholarship programme has ensured that over 8 000 young people  are now in the field of social work. More than 3 500 of them have been absorbed into the public service and the department is working with all provinces to ensure further opportunities.
Fighting substance abuse
Government has developed and implemented the Prevention of and Treatment for Substance Abuse Act, to tackle substance abuse. "Cabinet has also established the Inter-Ministerial Committee (IMC) on Combating Substance Abuse, led by the Department of Social Development, to advance policy interventions on these matters," the Minister said.
She added that government had further established the Central Drug Authority and reviewed the National Drug Master Plan 2013-2017 to respond to the supply, demand and harm caused by drugs and substances.  
"We have rolled out community-based programmes to create awareness and promote prevention programmes targeting all communities, especially the youth. "Government has also established seven public treatment centres, three in the Western Cape, one in Gauteng, one in Mpumalanga and two in KwaZulu-Natal," said Minister Dlamini and added that the department has put aside funds to construct six more public treatment centres to ensure that each province has at least one. The new centres will be established in the Limpopo, North West, Northern Cape, Free State and Eastern Cape provinces.