While delivering his fifth State of the Nation Address recently, President Cyril Ramaphosa made it clear that government is not in the business of making empty promises but is instead working hard to reboot the country. 
With the SONA meticulously themed 'Following up on our commitments: Making your future work better', President Ramaphosa says government's key priorities were to overcome the Coronavirus Disease (COVID-19)pandemic, address the country's economic and employment challenges, and confront corruption.
He explained how the various sectors' master plans, launched in 2020 to rejuvenate and grow key industries, were coming together. "Four master plans that have been completed and signed to date – which are part of the social compact between labour, business, government and communities – have already had an impact in their respective industries," he says. 
Agriculture boost despite tough year
Despite the economic damage caused by COVID-19, the country's agricultural sector has performed well. 
In 2020, South Africa became the world's second largest exporter of citrus, with strong export growth in wine, maize, nuts, deciduous fruit and sugarcane. The Citrus Growers Association has reported that South Africa exported a record 146 million cartons of citrus in 2020. 
The sugar industry has also reported a rise in local production and a decline in imported sugar. 
The President says: "The Sugar Master Plan was signed during the lockdown, with a commitment from large users of sugar to procure at least 80% of their sugar needs from local growers. 
"Through the implementation of the plan, last year saw a rise in local production and a decline in imported sugar."
Support for black small-scale farmers is also being stepped up, with a large beverage producer committing to expand its procurement sharply. "The industry is said to employ some 85 000 workers," the President says.
Poultry Master Plan takes flight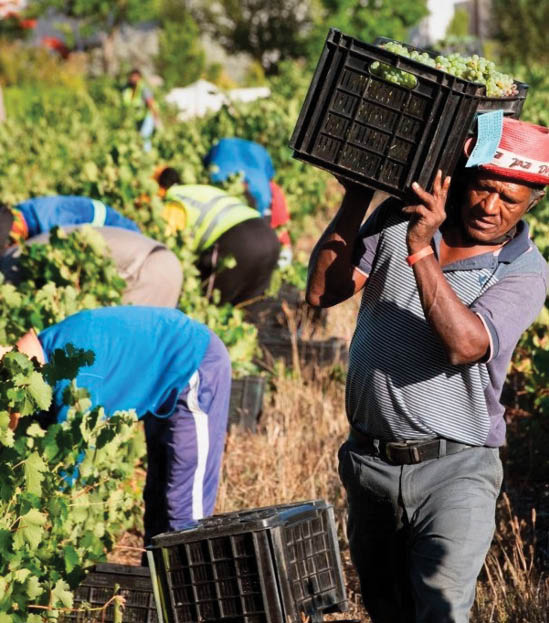 The poultry industry is said to be one of the biggest agricultural industries in South Africa, employing in excess of 100 000 people throughout the value chain.
Signed in 2019, the Poultry Master Plan's main objectives are to stimulate local demand, boost exports and protect the domestic chicken industry. The master plan is mainly driven by Trade, Industry and Competition Minister Ebrahim Patel and Agriculture, Land Reform and Rural Development Minister Thoko Didiza.
"Through the implementation of the Poultry Master Plan, the industry has invested R800 million to upgrade production. South Africa now produces an additional one million chickens every week," the President says.  
Izaak Breitenbach, the general manager of the Broiler Organisation within the South African Poultry Association, said collaborative efforts between government and industry would definitely yield desired results. "If we can grow our industry and make a significant impact on the whole value chain, from grain and poultry production to feed manufacturing, logistics and retail, then as an industry we will be in a position to boost economic growth."
Land cultivated for farming
In the2020/21 financial year, government had released five million hectares of land, totalling around 5 500 farms, to over 300 000 beneficiaries.
The President says this will provide an opportunity for further public-private partnerships in agriculture, to promote transformation and ensure sustainable growth.
"It is an opportunity to accelerate land redistribution through a variety of instruments, such as land restitution and the expropriation of land to boost agricultural output. 
This is in addition to the land restitution process, which has benefited over two million land claimants and resulted in the transfer of around 2.7 million hectares. 
"We are also pursuing programmes to assist smallholder and emerging farmers with market access, to develop skills across the entire agricultural value chain and increase the number of commercial black farmers," he  says. 
In the next financial year, government will establish a land and agrarian reform agency to fast-track land reform.