Sport, arts and culture                                             
The Springboks will go into battle with the world's best rugby playing countries in the International Rugby Board (IRB) 2015 Rugby World Cup.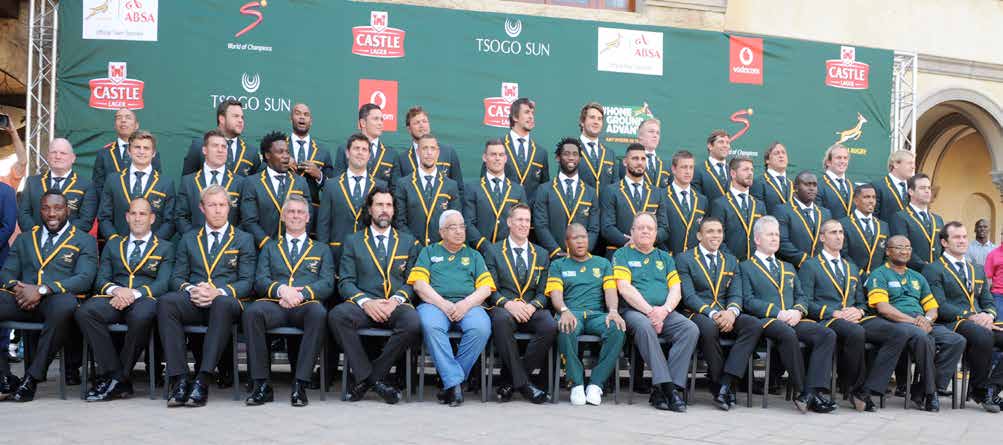 The eight-week tournament will be hosted in England and Wales, United Kingdom, from 18 September to 31 October 2015. The Springboks are in Pool B, which is made up of five teams, three from the northern hemisphere and two from southern hemisphere (South Africa and Samoa).
Show your support for the Springboks by wearing your Springbok jersey on Fridays.
South Africa vs Japan
Date: 19 September 2015
Time: 16h45
Venue: Brighton Community Stadium, Brighton
South Africa vs Samoa
Date: 26 September 2015
Time: 16h45
Venue: Villa Park, Birmingham
South Africa vs Scotland
Date: 3 October 2015
Time: 16h45
Venue: St James Park, Newcastle upon Tyne
South Africa vs USA
Date: 7 October 2015
Time: 16h45
Venue: The Stadium, Queen Elizabeth Olympic Park, London